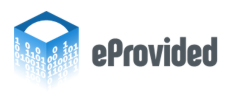 A Shortage in NAND Memory Production Is Going To Impact The Price Of NAND Flash!
Parker, Colorado (PRWEB) September 26, 2012
eProvided compact flash recovery firm discusses Toshiba and Samsung's unexpected move to cut NAND production by 30% (seekingalpha.com). So what exactly are NAND's and what are they for? Their sole purpose is to provide a storage area within a storage/media device. For the longest time, NAND chips have been utilized for photo recovery services to provide a way of recovering data from broken USB drives, camera cards and cell phones.
SD card recovery techniques can be utilized with all storage devices containing NAND. There are quite a few new media devices out there that contain a NAND flash only storage system (computerworld.com). These devices include computers, tablets, smart phones, SSD's, touch screen computers, digital cameras and many other digital devices.
A shortage in NAND memory production is going to impact the price of NAND flash. It basically all boils down to the simple supply and demand equation. If there's not enough supply, demand is not met and the price of the products using NAND's goes up. NAND chip's are an important piece of technology going forward as they are smaller and faster when compared to traditional storage media. Just like the older devices utilizing flash memory, the new devices might require a compact flash recovery service to be performed on the device. SD card recovery services are utilized daily by businesses and by the private sector. Storage devices are prone to physical and logical damage so a photo recovery solution is sometimes the only answer.
eProvided compact flash recovery expert provides an insight into the SD card recovery world that utilizes state of the art photo recovery facilities and the most advanced compact flash recovery equipment and techniques to provide a complete photo recovery solution. eProvided is now taking on SD card recovery partners.
Contact eProvided NAND flash recovery firm Toll-Free at 1866-857-5950 for a free compact flash recovery consultation.