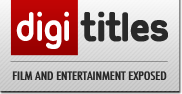 Montreal (PRWEB) September 18, 2012
DigiTitles.com, the site that delivers behind the scenes and extras content, has compiled movie fan picks of the Top-Ten football movies along with extras and behind the scenes content from some of the all-time greats.
The Top-ten comes from user picks and ratings given by fans to football movies, and while they include the perennial number-one pick on most top-ten football movie lists 'Knute Rockne All American', they rate more contemporary favorites ahead of that 1940 classic.
Many of the top football movies are based on true stories so learning more about the real life events that inspired their creation makes them even more meaningful. Here's DigiTitles' Top Ten Football Movies list with links to extras that include some of these true stories, along with behind the scenes content, trivia and scripts for 'Rudy', 'Remember The Titans' and 'The Blind Side':
1- Friday Night Lights
2- Brian's Song (1971 original)
3- The Longest Yard (1974 original)
4- Rudy
5- Remember The Titans
6- The Blind Side
7- Jerry McGuire
8- North Dallas 40
9- Knute Rockne All American
10- Invincible
*Honorable mentions: We Are Marshall, Heaven Can Wait, The Program, Any Given Sunday, and Varsity Blues
To find behind the scenes content for your favorite movies, visit http://www.DigiTitles.com
About DigiTitles:
DigiTitles.com makes never-before-seen material available to everybody. On DigiTitles.com entertainment fans can see how their favorite movies, TV shows, video games, commercials, and music videos are made and what they are made of. DigiTitles.com is a free, open, user-generated and user-moderated interactive database of 'the making of' content.