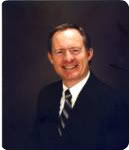 Huntington Beach, CA (PRWEB) September 18, 2012
The Hunthausen Group features their Huntington Beach real estate listings after a new report was released on the increase in home sales from this summer. According to a report from the National Association of Realtors, July home sales rose 2.3% from June, and 10.4% from a year earlier. With this newly acquired information, the Hunthausen Group wants to help interested buyers find the right property for them, as this has proven to be a popular time to buy real estate.
With the increase of home sales according to the National Association of Realtors, it seems that now may be a great time to purchase a home. Huntington Beach is a scenic beach community with 8.5 miles of accessible coastland and something to many different types of lifestyles. Events for equestrians, runners, surfers, lifeguards, and kite flyers are all common in Huntington Beach, also referred to as "Surf City". For those who think that this is a great time to buy a home because of the rise in home sales this summer, Huntington Beach real estate listings may be a great option to explore.
In order to help buyers looking for Huntington Beach homes, the Hunthausen Group has a newly updated website which has easy to use search features that make looking for Huntington Beach real estate listings a breeze. The search feature allows those looking to buy a home to search by a large selection of criteria, including numbers of bathrooms and bedrooms, open houses, and foreclosures. With this user friendly feature on their website, the Hunthausen Group hopes to help home buyers make their search easy and enjoyable.
The Hunthausen Group hopes that the features on their new website, along with the information released by the National Association of Realtors on home sale increases, will help those thinking about buying a home to have an easier decision. For more information on Huntington Beach real estate listings or the Hunthausen Group, visit http://www.sellinghuntingtonbeach.com/