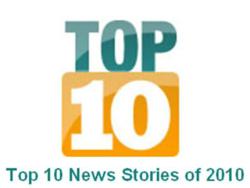 Chicago, Illinois (PRWEB) September 18, 2012
Sports education programs at three international universities gained accreditation by The International Sports Professionals Association-ISPA as of today.
The newly accredited programs were: The BEng in Sports Engineering at the University of Strathclyde in Scotland, the only such program in Scotland, the Universidad Autónoma de Nuevo León (or, in English: Autonomous University of Nuevo León— The largest university in Mexico.), School of Sports Organization, located in Monterrey, Mexico and the Masters Program in Sports Management, Diploma in Sports Management, Diploma in Sports Sciences, Certificate Course in Sports & Exercise Nutrition, Diploma in Sports & Exercise Psychology and the Graduate Diploma in Sports Management at the Institute of Sports Science and Technology, located in Prune, India were all granted accreditation by the ISPA.
Schools, institutions and organizations worldwide are recognizing the importance of international accreditation for their programs in sports by the oldest and largest credentialing association, the International Sports Professionals Association-ISPA.
"It is exciting and gratifying to welcome into our organization three of the largest and most influential universities in their countries." Says, Dr. John Mayer, president of the International Sports Professionals Association. "In today's global economy downturn students cannot be careless with their finances and programs recognize the importance for programs to distinguish themselves in their fields of study. Gaining accreditation at the highest level through ISPA accomplishes the goal of setting a sports program apart from others." Mayer added.
To gain accreditation by ISPA a sports program must submit to an audit of their sports program and possibly a site visit. The audit analysis includes examination of the curriculum, the qualifications of the faculty (staff), the financial stability of the program/university/organization, the history of the school/organization, the mission of the program and other data. Complete details on how a school, institutions, and organizations can apply for accreditation can be obtained on the ISPA web site, http://www.theISPA.org, or by contacting the ISPA directly.
The International Sports Professionals Association (ISPA) is the world's largest credentialing service for professionals in sports. The ISPA sets standards for its membership by providing professional services to the sports world spanning children's sports to professional athletes. The ISPA includes a wide variety of professional occupations from coaches, sport psychologists, physicians, accountants, agents, physical therapists, chiropractors, nutritionists, sport physiologists, trainers, and more. ISPA designates that member professionals adhere to a strict code of ethics and have met the highest standards in their fields to provide professional services to athletes and to sports. ISPA maintains a National Register of sports professionals; professionals listed in the register are the top professionals serving all domestic sports at all levels.
For more information, please contact Dr. John E. Mayer at 312-920-9522 or write to JMayer2(at)aol(dot)com, or 25 East Washington Street, Suite 1615, Chicago, IL 60602. More information regarding ISPA can be found at http://www.theISPA.org.