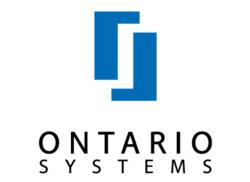 We are passionate about providing our customers the best tools to advance their business, and this is one more tangible sign of that commitment.
Muncie, IN (PRWEB) September 18, 2012
Ontario Systems, a leading provider of accounts receivable management software and consulting services, has received Payment Card Industry Data Security Standard (PCI DSS) certification. Ontario Systems is the only company in its industry to receive that official designation.
The Payment Card Industry Data Security Standard is a set of security requirements for all organizations storing, transmitting, or processing credit card data. The PCI DSS standard is a list of controls that must be implemented to reach certification, and the organization must prove successful implementation to a Qualified Security Auditor (QSA). Tech Lock Incorporated served as Ontario Systems' QSA.
"Several companies in our industry claim to be PCI DSS-compliant or PCI DSS-ready, but Ontario Systems is the only one officially certified." said David Pedersen, Ontario Systems' Senior Vice President Operations and Delivery. "We are passionate about providing our customers the best tools to advance their business, and this is one more tangible sign of that commitment."
"Collections software vendors often come into contact with their clients' data," said Michael Wright, Chief Security Officer for Tech Lock Inc. "Only Ontario Systems has chosen to show its commitment to maintain the confidentiality and integrity of client data through proving compliance with PCI DSS."
Ontario Systems is contractually required to be PCI DSS certified for support and professional services. Additionally, the company's clients are contractually required to protect cardholder data for their customers. Ontario Systems software enables them to meet the PCI DSS standards.
The PCI DSS standards also apply to the Ontario Systems Client Support Network and the company's support processes.
"Cyber-crime and protection of credit card data is an ongoing issue in all industries," said Rick Clark, Ontario Systems' Corporate Security Manager. "Becoming the first company in our industry to receive PCI DSS certification speaks volumes about our team's dedication to ensuring the security of our customers' data and the value we place in their commitment to Ontario Systems."
About Ontario Systems
Ontario Systems, LLC builds software to recover consumer and business payments in highly regulated industries. Serving innovative leaders who understand technology provides a competitive advantage, Ontario Systems' market-leading solutions offer the broadest set of integrated products to facilitate tens of millions of contacts daily in a safe, secure, compliant manner.
Featuring cloud-based solutions, highly configurable business process automation and connectivity links to data service providers, Ontario Systems helps clients flexibly scale operations, manage complex lines of business, navigate regulatory change, and analyze how to drive better performance and results.
Ontario Systems holds more quality and compliance certifications than any other competitor in the U.S. and global marketplace.
Founded in 1980 and headquartered in Muncie, Ind., Ontario Systems can be found online at http://www.ontariosystems.com.