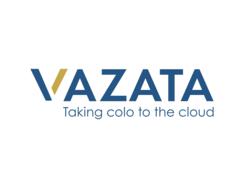 VAZATA was an easy choice for us. We've elected to rely on experts in the field and focus on what we specialize in, namely providing superior emergency communication solutions.
Chris Shuman, VP of Operations for Kings III
(PRWEB) September 18, 2012
Plano, Texas, September 18, 2012 – VAZATA, a leading provider of complex managed hosting, Infrastructure-as-a-Service (IaaS) and colocation, today announced that it has been selected by Kings III Emergency Communications as part of the company's overall disaster recovery plan. Kings III is the nation's leading provider of emergency communications solutions, including emergency phone solutions and elevator monitoring services.
Chris Shuman, VP of Operations for Kings III, said, "our business requires a high performance level where IT is concerned. Redundancy, a proper fail-safe backup and the ability to quickly recover from a systems crash are of the utmost importance considering the nature of what we do. VAZATA was an easy choice for us. The value is there, the service is convenient and the people are easy to work with. We've elected to rely on experts in the field and focus on what we specialize in, namely providing superior emergency communication solutions."
The solution includes a VAZATA Managed Cabinet complete with bandwidth, redundant power feeds, physical presence in a Tier III, SSAE 16 Type 2, FISMA compliant data center, and 24/7/365 onsite support. Additionally, Kings III will be supported by VAZATA's vStructure™ IaaS platform for virtualization and redundancy capabilities.
Lance Black, CEO of VAZATA, said, "we are honored to add Kings III to our customer list. This is an example of a highly reputable solution provider that simply cannot afford to have vulnerability in their mission critical applications and infrastructure. We're able to provide security and system stability as part of an overall disaster recovery strategy."
About VAZATA
VAZATA is a complex managed hosting, Infrastructure-as-a-Service (IaaS) and colocation provider serving Global 1000 businesses, U.S. Federal Government Agencies and Mid-Market Enterprises. The company provides highly secure, stable, and scalable technology solutions that meet the challenges of its global customers using a proprietary cloud architecture called vStructure™. The vStructure™ IaaS platform allows for enhanced computing capabilities, accessibility, and fiscal viability in solutions designed to grow with organizations of all sizes. VAZATA's IaaS architecture supports customers in their hosting needs and also provides solutions for disaster recovery and business continuity for mission critical applications. In 2011, VAZATA was the first company to receive an Authority to Operate as a cloud services technology provider to federal agencies. The backbone of support is its purpose built IaaS supported by three world class data centers, which have all achieved FISMA and SSAE 16 Type II compliance. Data centers are located in Texas and Northern Virginia.
About Kings III Emergency Communications
Founded in 1989, Kings III Emergency Communications is the nation's leader in emergency communication solutions. We have installed over 75,000 emergency phones throughout the United States and Canada, providing maintenance and monitoring services for most of them. Kings III is fully integrated; not only engineering and manufacturing emergency phones, but also providing one-stop-shop solutions that include installation, maintenance, and 24/7 emergency monitoring.