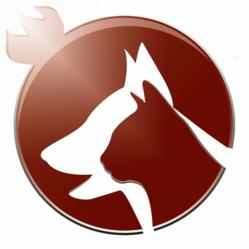 Fresno, Calif. (PRWEB) September 18, 2012
Summer may be coming to an end, but good times are still rolling around the corner. Leap into one of those good times by attending the third annual Paws & Pomegranates extravaganza on Saturday, October 6th. This year's brand new activity; a giant Pomegranate Launch, is guaranteed to be an exciting and entertaining activity for young attendees, as well as the young at heart!
From 1-5pm, the event will be in full swing at Engelmann Cellars in Fresno with wine, music, vendors and adorable animals galore – a recipe for a great time! Partnering organizations Twin Pomegranates Wine and the non-profit Valley Animal Center have put together another lively event for Valley residents, with this year's venture their biggest yet- the rate of growth each year has been inspiring!
"We really believe in the importance of the mission and activities of the Valley Animal Center" says Twin Pomegranates co-owner Brian Davis "We go to quite a few events every year, but this one holds a special place in our hearts because of the show of support for homeless animals, and the merging of those who love our wine and want to help this great cause! To see the event attendance and activities escalate each year is exactly what we hoped for".
The lovely atmosphere at Engelmann Cellars is conducive to a relaxing Saturday afternoon spent mingling with fellow wine and pet lovers. Admission will come with a commemorative wine glass to keep, multiple wine stations to sample pomegranate wine and other varieties, and the popular local band Deja Blues to groove away worries. The vendors in attendance are sure to tempt palates with yummy food items as well as other non-food items to appeal to all the senses! Make sure to visit with the animals up for adoption too!
Participants can purchase tickets at the event for $25 (those under 21 will be free), or $20 in advance by buying at the Twin Pomegranates website, or dropping by the Valley Animal Center's facility. 50% of ticket proceeds will benefit the Valley Animal Center, as well as any proceeds from the silent auction. For more information, visit http://www.twinpomegranates.com/pawsnpomegranates.html or contact Rosie Davenport, Community Relations Coordinator, 559-647-6779 (cell)
About the Valley Animal Center
The Valley Animal Center is a non-profit, no-kill shelter and low-cost spay, neuter, and vaccination clinic for dogs, puppies, cats, and kittens. The organization is dedicated to controlling the pet population through education, adoption, and spaying and neutering. The Center is an 18,000-square-foot state-of-the-art facility that serves the entire six-county Central Valley region as a no-kill adoption center for dogs and cats. It offers intake, quarantine and grooming areas, spacious rooms with inside/outside runs to allow animals to roam freely, as well as an education center and exercise/training yards. For more information visit their web site at http://www.valleyanimal.org.
About Twin Pomegranates Wine
Twin Pomegranates Wine was started in 2008, by twins Nick and Brian Davis. Born and raised in California's Central Valley, they are fourth generation farmers. The Davis family began farming over 80 years ago and today grows primarily wine grapes, almonds, and pomegranates in the heart of California's agricultural mecca, the San Joaquin Valley. They are a small production winery and their wines are made from 100% California grown pomegranates. Twin Pomegranates Wine believes it is important to maintain the value and integrity of the fruit to maintain the beauty and health benefits for which the pomegranate is well known.