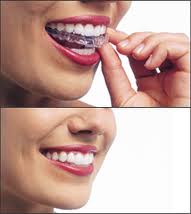 Los Angeles, CA (PRWEB) September 19, 2012
Around the Corner Dental Health Spa is once again proud to announce that Hollywood smile can be achieved at far less Hollywood prices at its modern center. World famous Los Angeles cosmetic dentist Dr. Kaveh Kanani has been leading Around the Corner Dental Health Spa for more than 10 years with the principles of personalized attention and top dental care. Dr. Kanani is offering free of charge smile makeover consultations for the month of Septemeber. When booking your appointment please mention SMILE101.
Los Angeles Cosmetic Dentist Dr. Kanani designs smile solutions for individual's comfort, functionality and, of course, beauty. To provide our customers' best smile enhancement treatments, we use the latest techniques and provide a comfortable, stress-free environment to make them feel they are at a comfort of their home. And for those patients concerned about mercury fillings, Around the Corner Dental Health Spa is a mercury-free practice, so you don't have to worry about the potential health risks.
We comprehensively assess individual's needs, listen patients' view and then consensus is reached. Our dental experience is about high quality care — about suggesting not just the best solution but the best treatment for you. Our patients love the added benefits of renewed self confidence, passion for life and laughter and the many compliments they receive for looking great.
What's involved?
Around the Corner Dental Health Spa offers the smile makeover solutions you want most, including:

Porcelain veneers
Tooth whitening
Porcelain fillings
White composite fillings
Porcelain crowns
Dental bonding
Dental implants
General Dentistry
Endodontic (root canal) Services
To provide our patients total comfort and best smile solution, we use new techniques and methods for improving the appearance of teeth. For our patients who suffer from dental anxiety, Around the Corner Dental Health Spa offers sedation dentistry for stress-free treatments and an improved and enhanced smile without fear.
About World Renowned Los Angeles Cosmetic Dentist Dr. Kaveh Kanani
Dr. Kaveh Kanani graduated from California State University, Northridge with bachelor's degree in Biology. He received his Doctorate in Dental Surgery from New York University and completed his residency in Hospital Dentistry in Woodhall Hospital in Brooklyn New York. Dr. Kanani received his certification from the American Academy of Implant Dentistry and completed series of Maxi courses in School of Dentistry, Medical College of Georgia in 2003, IMTEC 2002, Misch Courses 2004, school of CA Dentistry and ICOI. Dr. Kanani stays current with the latest dental technology by attending seminars all over United States. Dr. Kanani has been an associate in Dental Health Institute of West Los Angeles, Southern California Family Dentistry, and South Bay Dental in Gardena for over 4 years prior to opening his own practice in 2001. He is an Associate Fellow for International Congress of Oral Implantologists and AAID. He is also a member of IADA and Woodland Hills Chamber of Commerce.
Contact Dr. Kanani at 818-962-1141 and mention Smile101 and take advantage of their Specials such as: Dental Implant specials ,$26.99 X-ray and exam and how to get your first regular cleaning complimentary.
818-962-1141
http://www.woodlandhillsdentalspa.com/
tusana.com