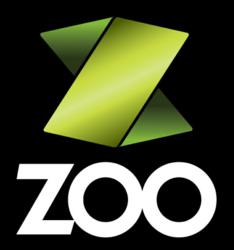 "We've been delighted with the initial response to this new product. The fact that our customers came to us for this service shows their trust and commitment"
EL SEGUNDO, CA (PRWEB) September 18, 2012
ZOO Digital (ZOO), the provider of workflow management software and services for creative media production, is pleased to announce that it has launched its new video subtitling service, ZOOsubs, following extensive development and testing. ZOOsubs was created in response to demand from major customers after the success of ZOO's other workflow management systems within their organizations.
ZOOsubs is a cloud-based SaaS (Software-as-a-Service) workflow solution that supports the preparation, review and approval of subtitles for filmed and TV entertainment. The system is designed to allow the preparation and adaptation of subtitle information across all platforms, i.e. DVD, Blu-ray, Electronic Sell Through (EST), Video on Demand and broadcast. As well as creating subtitling for new feature film and TV material, it also enables the conversion of subtitles from existing materials to other platforms, such as from DVD to digital media suitable for distribution via iTunes®.
The software has been designed to give producers greater ownership of the subtitling process. By using the same secure, web based platform as ZOO's other workflow tools, content owners can have greater control throughout the project – working with their preferred translators, ensuring greater quality control and reduced time to market. ZOOsubs has already been adopted by a number of ZOO's existing clients.
Gordon Doran, President of ZOO, commented: "We've been delighted with the initial response to this new product. The fact that our customers came to us for this service shows their trust and commitment to our existing workflow automation tools and their growing importance within our clients' organizations. ZOOsubs represents the first viable alternative to the industry standard labor and time intensive methods used for the management of subtitling and reduce client costs while providing them with greater quality assurance."
About ZOO Digital:
ZOO Digital provides software and related services that support the authoring, re-purposing and distribution of creative media. ZOO's products form an integrated suite of cloud-based and desktop applications for audio/visual content and printed materials, adapting these media for different languages, formats and delivery mechanisms. By centralizing editorial and approval processes via secure cloud-based platforms, ZOO's proprietary patented software helps customers to increase their speed of production, reduce costs and protect their brand integrity. ZOO's services enable quicker and more cost effective processes across a wide range of applications and formats, including packaging, printed materials, DVD, Blu-ray Disc, video on demand, electronic sell-through, broadcast, music and electronic books. ZOO's largest customers include major Hollywood studios, for which the production, marketing and distribution of titles in numerous formats across many geographies and languages has previously been a lengthy, costly and largely manual process. Increasingly ZOO's software is benefiting a variety of companies across sectors where the development of media products, printing, packaging and marketing involves complex processes in multiple countries and languages, particularly where brand integrity is of core importance.