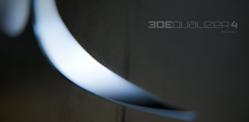 "Today we are thrilled to offer 3DE4 'Foundation' for smaller boutique studios, independent matchmoving artists, and students at an affordable price point" Rolf Schneider
Dortmund, GERMANY (PRWEB) September 18, 2012
Science.D.Visions today announced 3DEqualizer4 'Foundation' R1—an introductory-priced, full featured version of its Academy Award®-winning matchmoving software, currently used extensively by most of the world's top ten Visual Effects (VFX) production houses, including Double Negative, Framestore, Cinesite, Weta Digital, Sony Pictures Imageworks, Prime Focus, and the Moving Picture Company (MPC). 3DEqualizer helps visual effects and post-production artists measure, merge and 'matchmove' live action film sequences and plates with virtual 3D environments and effects to create a seamless look and realistic completed scenes.
With the latest advanced 3DEqualizer4 Release 2 (3DE4 R2) currently in BETA, used by many large-scale studios and clients around the world—Science.D.Visions is able to offer 3DE4 'Foundation' for an amazing price to smaller, start-up matchmoving and finishing boutiques, independent artists, and students.
3DE4 'Foundation' is available now for a special, limited time price of 999 Euros. After the promotional period, standard pricing for 3DE4 'Foundation' will be 1,999 Euros. For more information visit: http://www.3dequalizer.com/index.html#?site=products&id=products_specs
3DEqualizer4 'Foundation' R1 Features and Benefits
3DEqualizer4 'Foundation' retains all of the features and tools used by matchmoving professionals for the past several years to create some of the most complicated and groundbreaking visual sequences in major motion pictures including: Gladiator, The Lord of the Rings trilogy, Harry Potter franchise, King Kong, AVATAR, The Avengers, The Amazing Spiderman, and Prometheus.
The tools and features offered in 3DE4 'Foundation' include:

Super Fast and Robust 3D Calculation core—survey free as well as survey based monoscopic and stereoscopic 3D calculation of cameras and objects
Dynamic Lens Distortion System—addresses lens distortion changes taking place during zoom shots
Lens Distortion Plug-in Interface—allows a client to integrate own lens distortion models into 3DE4
Matrix Tool—semi automatic acquiring distortion parameters out of gridshots
Comprehensive Lineup Controls—specialized editor for working with line-geometry survey data
Optimized 2D Tracking Engines—capable of compensating perspective distortion of tracking patterns, as well as rapid changes in brightness and contrast
Streamlined User Interface—— multiple main windows featuring user definable working environments and keyboard shortcuts, supported by 8 powerful editors each serving specific purposes ranging from real-time image controls to complex project parameter optimization
Powerful Python Scripting Interface—designed specifically for integrating 3DE4 into any production pipeline, detailed access to 3DE4's internal data structures, extending and customizing 3DE4's graphical user interface
To review the fully detailed feature list for 3DEqualizer4 'Foundation' please visit: http://www.3dequalizer.com/index.html#?site=products&id=products_specs
"For the past 15 years, Science.D.Visions has provided the top studios in the world with extremely powerful and elegant matchmoving solutions with 3DEqualizer," said Rolf Schneider, Co-Founder of Science.D.Visions. "Today we are thrilled to offer 3DE4 'Foundation' for smaller boutique studios, independent matchmoving artists, and students at an affordable price point—as we open up the world-class caliber of matchmoving tools to a new generation," added Schneider.
Science.D.Visions has been a pioneer of match moving software for over 15 years, with a customer list including: The Moving Picture Company(UK), Weta Digital(Wellington, NZ), Cinesite (London), Scanline VFX (Munich and LA), Sony Pictures Imageworks(LA), Double Negative (London), The Mill (London), Animal Logic (Sydney), Framestore/CFC (London), Prime Focus (Los Angeles),New Breed Studios, Rodeo FX, and Hybride (Montréal)—and many other studios that rely on 3DEqualizer to make cinematic magic.
3DEqualizer4 'Foundation' is available now on multiple operating platforms including Windows, Mac OS X, and Linux. For purchase or educational licensing information, please visit: http://www.3dequalizer.com/index.html#?site=store
PRESS: High-resolutions images for 3DE4 'Foundation' version are available to the media at:
PhotoBucket Sharing site: http://www.photobucket.com/3DE4Foundation
Recent Films with 3DEqualizer4 Matchmoving work:
Total Recall
Men In Black III
Dredd
John Carter of Mars
Pirates of the Caribbean: On Stranger Tides
X-Men: First Class
Paranorman
Prometheus
The Amazing Spiderman
Mirror Mirror: Snow White
The Avengers
Rise of the Planet of the Apes
Sherlock Holmes: A Game of Shadows
Harry Potter and the Deathly Hallows
Battle Los Angeles
Inception
Battleship
Iron Man 2
About Science.D.Visions
Based in Dortmund, Germany, Science.D.Visions is an independent software company, developing technology primarily for the digital media industry. Its focus is to develop and market high-end computer graphics software combining years of production-tested knowledge in the areas of mathematics, physics and computer science. The research and development team at Science.D.Visions is equipped with a brain-trust to create unique, high-quality solutions that maintain essential advantages over all competing technologies on the market.
3D-Equalizer is used by scores of international post-production companies and studios around the world to generate today's most sophisticated special effects for commercials, games and feature films.
###
© 2012 Science.D.Visions. All rights reserved. 3DEqualizer. 3DEqualizer 'Foundation', and Science.D.Visiosns are trademarks of Science.D.Visions. Product features, specifications, system requirements, and availability are subject to change without notice. Oscar is a trademark and service mark of the Academy of Motion Picture Arts and Sciences. Other names are for informational purposes only and may be trademarks or registered trademarks of their respective owners.
Media Contacts:
Kevin G. Clark, (514) 754-0343, keving (at) kgkdpr (dot) com
Rolf Schneider, +49 231-1675-450 rolf (at) sci-d-vis (dot) com