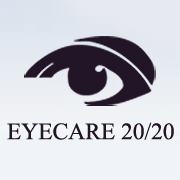 East Hanover, NJ (PRWEB) September 18, 2012
In their continued effort to provide cutting edge comprehensive eye care to residents across New Jersey, EyeCare 20/20 is proud to announce the opening of their new eye center in the Novartis Corporation Building.
Located at 1 South Ridgedale Avenue East Hanover, NJ, the new EyeCare 2020 location will provide executive eye exams, occupational eye exams, emergency eye exams, and routine eye exams. The office will include a full service optical and contact lens dispensary. LASIK and cataract services will continue to be offered at the East Hanover location.
"We're excited to be able to be part of the Novartis Employee Wellness Center and are dedicated to providing Novartis employees with the very best in eye care," said EyeCare 20/20 Medical Director and LASIK Eye Surgeon, Dr. Cary Silveraman.
Drs. Nicholas Xanthos and Ramy Seyam of EyeCare 20/20 in West Orange will be manning the Novartis location. Dr. Xanthos specializes in a wide range of eye care needs including, routine eye care, post-operative eye care, and contact lenses. Dr. Seyam provides a full range of optometric services, with an emphasis on anterior segment disease, dry eye, contact lenses and post-operative cataract care.
The doctors and staff of EyeCare 20/20 continue to provide full-service comprehensive eye care. Dr. Silverman employs the latest advances in LASIK surgery to provide patients with the highest level of vision correction possible. Dr. Silverman and the team at EyeCare20/20 strive to combine a personal touch with some of the most advanced eye-care technologies and treatments available today.
EyeCare 20/20 has served patients in East Hanover and throughout northern New Jersey since 1986. In addition to LASIK services, EyeCare 20/20 also provides: cataract, Phakic Lenses, Near Vision CK, Corneal Transplants, LACL, EPI-LASIK, and LASEK. For more information, contact EyeCare 20/20 online at http://www.eyecare2020.com/ or call (973) 664-7794.