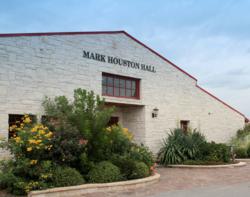 Manor, TX (PRWEB) September 20, 2012
Benchmark Recovery Center (formerly Mark Houston Recovery), will be featured during the premier of TLC's intervention special, Cracking Addiction. The show will premier on Wednesday, October 3rd at 9/8c. Check your local listings in order to find out more information http://tlc.discovery.com.
About Cracking Addiction
TLC's new show, Cracking Addiction, is a one-hour special that delves into the dark and destructive world of drug and alcohol addiction with the assistance and expertise of Debbie and Brandon Knauss, a mother-son intervention team who run a Dallas-based business, Vital Intervention Professionals (VIP). The show follows, the Knauss' journey as they prepare and execute two unpredictable surprise drug interventions.
Heroin Addiction and Heroin Rehab
One of the first addicts featured on Cracking Addiction is a 23-year-old pregnant college dropout named Angelica. A heroin addict, both she and her boyfriend are homeless and on the hunt for their next high. Desperate to get her the help she needs, Angelica's family turn to Debbie and Brandon to help organize an intervention that will finally get Angelica back on the right track.
Meth Rehab Centers
The second guest on Cracking Addiction is a woman named Heather. A chronic meth-addict, Heather's meth addiction took control over her life, causing this former biology teacher to lose custody of her two children. Making matters even more complicated is the fact that Heather's mother enables Heather's addiction to meth, thus further complicating matters and making it difficult for her to end the cycle of drug abuse.
Where Benchmark Recovery Center steps in is during Heather's story as Heather makes the decision to attend BRC with the goal of learning new ways to finally move past her addiction and into a life of permanent sobriety.
About Benchmark Recovery:
Formerly known as Mark Houston Recovery, Benchmark Recovery Center, is a Texas drug and alcohol recovery center offering a high level of care that includes learning the life skills and spiritual practices needed to help residents free themselves from alcohol and drug addiction and reclaim their lives.
About Vital Intervention Professionals (VIP) Recovery
VIP is a team of professionals wholeheartedly dedicated to helping individuals, family members, friends and business associates affected by addictions, substance abuse, and/or mental illness. We are committed to educating those we serve, motivating them to take action, and safely assisting them in activating the appropriate systems for treatment and support.