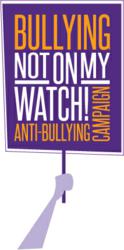 We are truly blessed with the generosity of our guests, the support of our sponsors and dedication of our volunteers. Their generosity and dedication is what made this event a success
Miami, FL (PRWEB) September 18, 2012
Saturday night, September 15, 2012, the long-awaited 2nd Annual Not On My Watch fundraising event took place at Highbar, atop the new Dream Hotel in South Beach. The event, which benefited National Voices for Equality, Education and Enlightenment (NVEEE), a Florida based 501(c)(3) non-profit organization with a mission to prevent bullying, violence and suicide, was co-hosted by honoree Marcus Lemonis. During his touching speech, he encouraged the audience to take a stand and make donations to his charity. Also delivering inspiring speeches were NVEEE Celebrity Spokespersons, Grammy Winner, Singer & Actress Michelle Williams and Award Winning Children's Author Jaclyn Stapp. They are looking forward to an amazing year with the organization and to seeing NVEEE's Not On My Watch School-wide Bullying Prevention Curriculum successfully implemented in South Florida schools.
These fundraisers are all about continuing to find support for the young people that NVEEE work with. Not only did they have the opportunity to attend the event, 10 teens in their Mentoring Program were treated to a Spa Day at the Epic Hotel in Miami Beach, sponsored by Exhale Spa. They also received personalized NVEEE bracelets courtesy of LOUD Chic, and were presented with floral arraignments from two of their biggest local supporters, Kimberly Bacardi and Rick Morgan.
It's the simple things that put smiles on kids faces. They walked the red carpet, took pictures with celebrities, created their own photographic memories through EIKON Events, photo booth, and were visibly overwhelmed from the support of the attendees. Additionally, NVEEE's four teen spokespeople: Megan Braun, Danielle Mazzuchi, Ruth Sanders, and Katie Rogers took the mic to express their gratitude and eagerly reminded everyone the mission of the night, to raise awareness and funds for the charity to continue to run its programs and services.
Throughout the event, three awards were given to some very special contributors to the success of NVEEE. Amy Porzio was the recipient of NVEEE's first Lifetime Achievement Award. There was not a dry eye in the house when Jowharah Sanders, NVEEE's Founder and Executive Director, explained how Porzio's advice over 10 years ago, as a student at the University of Miami, helped to build the beginning foundation for the organization. Marcus Lemonis was presented with NVEEE's first Humanitarian Award and a special membership society, The Lemonis Society was named in his honor. The Not On My Watch membership society was created to honor Joseph Zolobczuk as a co-developer of the Not On My Watch Bullying Prevention Curriculum and Evaluation Plan, slated to be implemented in three schools in South Florida this 2012 - 2013 year.
The night concluded with a stellar acoustic performance by Grammy Winner Scott Stapp, lead Singer of the Multi-Platinum Rock Band "CREED." His performance was then followed by a live auction that included the opportunity to win a private jet round trip to the Bahamas courtesy of Sky Limo Air Charter, a signed guitar by "Creed," a chauffeured evening around town, courtesy of Worldwide Transportation, an autographed copy of "Sinners Creed," by Scott Stapp, and more. Other celebrities who attended the event include Singer, Songwriter and Actor Ruben Campbell, Mrs. Florida 2012 Teresa Wakefield-Sheffield and Real Housewife of Miami Karent Sierra, to name a few.
"We are truly blessed with the generosity of our guests, the support of our sponsors and dedication of our volunteers. Their generosity and dedication is what made this event a success," says Sanders.
Agency Guerra , a Miami based Advertising and Public Relations agency that represents NVEEE, was responsible for public relations, planning, sponsorships, and marketing the event. NVEEE graciously acknowledges the generous contributions and support of sponsors: Camping World and Good Sam, Sky Limo Air Charter, Highbar, Dream South Beach, Kevin Tomlinson, South Beach Group Hotels, Agency Guerra, PrinthouseUSA, Reflections Productions, Versatile Light Studio, Worldwide Transportation, DJ Maximus 3000, Christina's Party Rentals, Edible Arrangements, Freedom Concierge Services, All Out Flowers, EIKON Events, LOUD Chic, Exhale Spa at the Epic Hotel, Social Miami, Miami NewTimes, All Out Design, Mark's List, She Magazine, Pandora Events, and Duffy's Sports Grill.
About NVEEE
NVEEE is a community-based 501(c)(3) nonprofit established in October 2009. Our mission is to prevent bullying, violence and suicide among youth families and communities through direct service, mentoring and prevention education. NVEEE has a diverse team of professional educators, business leaders, parents and students who took their concerns about student safety and well-being and put their passion into action–moving from bystanders to community leaders.
Headquartered in Ft. Lauderdale, with offices in Miami, NVEEE directly impacts the South Florida community, and now their work is expanding to communities in California, Georgia, New York, North, Carolina, Texas, Virginia, Washington, DC and Puerto Rico.
Visit http://www.NVEEE.org or call 1.855.2.BE.A.VOICE
Follow us: http://www.facebook.com/NVEEE
Follow us: http://twitter.com/NationalVoices