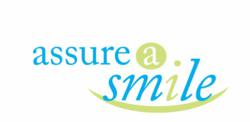 Dental amalgams may contain up to 50% mercury. This presents a serious health concern for anyone who has had a procedure performed with dental amalgam.
Miami, FL (PRWEB) September 18, 2012
The move towards mercury-free dentistry is gaining unprecedented momentum, announces Miami dental practice Assure a Smile. Practitioners, universities, and international health committees are supporting the ban on dental amalgam in record numbers. For a long time, dental amalgam (silver fillings) was widely accepted as a safe material to use for variety of dental procedures. The tides are rapidly changing, however, as the New York University College of Dentistry, European Union (E.U.), and delegates at the recent international mercury treaty push for a ban on the use of toxic amalgam fillings.
"Dental amalgams may contain up to 50% mercury," explains Assure a Smile founder Dr. Theodore Herrmann. "This presents a serious health concern for anyone who has had a procedure performed with dental amalgam."
In 1991, the World Health Organization confirmed that the mercury in dental amalgam is the greatest source of mercury vapor in non-industrialized settings. The organization has also stated that about 80% of inhaled mercury vapor is absorbed in the blood by way of the lungs. From there, the mercury circulates throughout the body and causes harm to the nervous, digestive, respiratory, and immune systems. For nearly two decades, it seemed as though the warnings of the World Health Organization were not being acknowledged. Now, that has changed.
The first sign of major change occurred this summer when the New York University College of Dentistry officially announced a new policy on dental amalgam. Effective immediately, amalgam will no longer be recommended by NYU as the primary tooth restorative. NYU has also announced that students will no longer be required to perform competency examinations for amalgam. In a move that will most immediately benefit the public, the use of amalgam is no longer permitted in NYU dental clinics without special permission. While this is great news for the city of New York, equally positive developments in the move towards mercury-free dentistry are happening on a global scale.
On the other side of the Atlantic Ocean, a large number of European countries are poised to begin banning the use of toxic dental amalgam. Consultants to the European Union now recommend that each of the 27 E.U. countries adopt a total phase-out of the dangerous material. The recommendation comes after the European Environmental Bureau, along with at least 3 other advocacy groups, testified to the danger that mercury-rich dental amalgams pose to both patients and the environment.
While it may take time for all of Europe and the United States to completely ban the use of dental amalgam, one particular Miami dental practice offers mercury-free dentistry today. Assure a Smile, located adjacent to Baptist Hospital in South Miami, has practiced mercury-free dentistry since first being founded in 1988. Assure a Smile provides patients with a holistic approach to dentistry that focuses on the health of the entire body. Mercury-rich amalgams, fluoridated water, and other toxic chemicals are never used. Instead, procedures are performed with biocompatible materials that pose no threat to general health. Procedures are designed to be minimally invasive as well, ensuring that both patient comfort and oral tissue are preserved equally.
Learn More About Mercury-Free Dentistry
Assure a Smile stands alongside the NYU College of Dentistry, the European Union, and the many anti-amalgam advocacy groups whose tireless efforts are beginning to improve the standards for health and safety in the dental industry.
To learn more about mercury-free dentistry, readers are invited to schedule an appointment with Assure a Smile online or call the office front desk directly at 305-274-0047. Readers are also invited to subscribe to the Miami Dentist Blog to stay up-to-date with the international phase-out of dental amalgam.