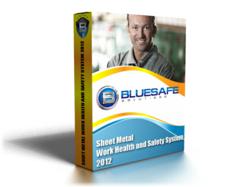 Better to have a simple yet comprehensive set of policies and procedures that actually work, rather than a large complicated system that looks good and impressive, but doesn't actually deliver the needed results
(PRWEB) September 20, 2012
The Work-related Traumatic Injury Fatalities report combines information on fatalities from a number of sources. The 2007–08 report showed there were 289 worker fatalities, 98 commuting fatalities and 55 bystanders killed as a result of someone else's work activity.
More recent data on work-related fatalities can be found in the Notified Fatalities Statistical Report for 2009–10. This report only includes those deaths notified to work health and safety authorities and generally does not include work-related deaths due to traffic incidents on public roads. This report shows that the number of notifiable worker fatalities increased from 134 in 2007–08 to 151 in 2008–09, but then decreased considerably in 2009–10 to 111 fatalities.
Safe Work Australia has set a number of strategies in place from 2012-2015 to help improve the safety performance of small business, and much of it starts with education, not only from the top level, but right through to individual workers in any capacity. There are 3 major categories that many businesses find themselves in that contribute to hindering their workers from working safely:
One major category is that many small businesses have been found to lack the necessary policies and procedures that give workers proper guidelines on how to work in a safe manner. While for the second category, it is found that the procedures that are already in place are actually so complicated, or are written in a language that the average worker either doesn't fully understand, or has to invest extra energy in trying to understand the language that the procedures are written in. Whereas the third category found, is the company that has the sufficient procedures and resources available, but fails to implement them accordingly. It comes down to a matter of finding where the weak link is, and then fixing it, in essence, this is where Risk Management becomes a necessity.
Business managers and owners have had to become smarter at reducing costs without compromising on quality when it comes to getting safety procedures in place.
Company policy and procedure development should be based on evidence. Better to have a simple yet comprehensive set of policies and procedures that actually work, rather than a large complicated system that looks good and impressive, but doesn't actually deliver the needed results. Simple but effective processes are needed in any system to identify, assess and respond to emerging and current issues. Following policy implementation, robust evaluation using negative or positive evidence indicators will determine if the policies and procedures implemented have been effective in delivering change, or if amendments are needed.
For information on various Work Health and Safety Solutions, contact one of our customer care representatives on 1300 877 609 or email safety(at)bluesafeohs(dot)com