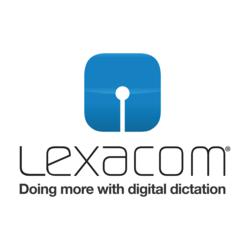 installing Lexacom has had a fantastic impact on our productivity and has enabled our secretaries to share workload and work more effectively as a team
(PRWEB UK) 18 September 2012
Lexacom began rolling out its latest digital dictation software, Lexacom 3 to existing customers earlier this month (September). The software offers a range of new functions such as integration with clinical systems, detailed management and reporting features and secure, cloud-based information sharing between sites. The new reporting facility enables Lexacom customers to track and analyse referrals to help with reporting national QOF (Quality & Outcomes Framework) indicators.
Hucknall Road Medical Group is a busy city centre training practice, with 13,000 patients, a team of 20 clinical staff and 20 admin staff. The practice has seen a significant improvement in efficiency since switching from tapes to Lexacom digital dictation.
Business Manager, Victoria Rhodes, said "installing Lexacom has had a fantastic impact on our productivity and has enabled our secretaries to share workload and work more effectively as a team."
Lexacom has enabled Hucknall Road to streamline its work, manage time more effectively and improve document turnaround times, all of which has had a positive impact on patient service. "Being able to prioritise urgent dictations is essential and because Lexacom is on every computer, whichever secretary is free first can action the dictation. It's a great system – we'd never go back to tapes!" said Victoria Rhodes, Business Manager.
Since upgrading to Lexacom 3, the ability to view Lexacom alongside the clinical system, more modern interface and toolbar functionality have all gone down well with doctors, while the improved Admin software is making a real difference. "It is fantastic to be able to have a good overview of workload and report on different aspects. Planning workload and managing holidays and sickness cover have all become easier as a result," Victoria added.
Managing Director of Lexacom, Dr Andrew Whiteley, said "we are delighted to be rolling out Lexacom 3 which already offers greater functionality and will give access to even more services in the near future. Our digital dictation software makes life easier and more efficient for our customers, which in turn enables them to offer a better service to their patients and clients."
The quality of the service and technical support provided by Lexacom has been much appreciated by the Hucknall Road practice. "We have always been treated very well. Lexacom is reliable and that is very important to us." Victoria concluded.
For further information about Lexacom, visit http://www.lexacom.co.uk or follow @LexacomDictate on Twitter.
Notes to editors
Lexacom first pioneered digital dictation software in 1997 and it is now used to create over 10 million documents a year by professionals in the healthcare, legal and financial professions.
The software enables authors to flag the importance of a dictation, while admin teams can immediately see both the priority and length of the dictation and can plan their workload accordingly.
Lexacom provides a flexible service which can be tailored to individual clients. They offer a free, no-obligation 30 day trial to all new customers and provide excellent support through their UK technical team.