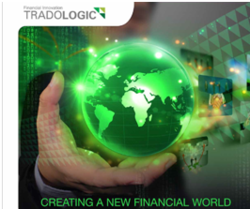 Nicosia, Cyprus (PRWEB UK) 18 September 2012
The binary options platform provider TradoLogic, founder of the binary trading industry, has pioneered yet another innovation. Only a month after the launch of ChartPlus – a new feature designed to deliver first-class trading experience to traders who enjoy exploring the depths of trading analysis, TradoLogic has introduced the option to trade directly from the chart itself. The detailed ChartPlus now features a screen for direct trading in order to provide augmented user experience and one-click-away trading.
ChartPlus represents a complex and detailed chart which allows traders to perform comprehensive analysis according to a wide variety of advanced indicators which they can choose. It is a feature which provides great value to traders who like to perform in-depth and thorough analysis.
The innovative direct trading from the chart is yet another step from TradoLogic's quest towards delivering individual, rich and creative trading experience. TradoLogic's constant strive for innovation is what drives greater player value, enlarged market share and revenue for operators.
About TradoLogic: TradoLogic is the world's leading binary options trading platform provider. The company offers cutting-edge solutions to the financial trading industry. All innovation is led by a highly trained and experienced team of top professionals from the binary trading industry.
TradoLogic's technology has been constructed specifically for the binary options trading market. It is created with the vision of a product that seamlessly integrates a robust and efficient platform, providing maximum entertainment for the end user, while ensuring top performance for platform operators. TradoLogic's turnkey solution provides premium features and support tailored to meet the ever-changing demands of the dynamic financial trading market.
If you would like more information please contact us at: info (at) tradologic (dot) com or call us: +357.2203.0390