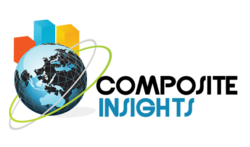 Hyderabad, India (PRWEB) September 20, 2012
The market for prepreg material looks very prosperous through 2017 and beyond, driven by increasing demand from high performance end-use industries such as aerospace, space, wind energy, defense and others.
India is becoming a major global aerospace market, supported by increasing defence spending, booming commercial aviation market, and rising technological and manufacturing capabilities among domestic companies. So far, state-owned firms such as Hindustan Aeronautics and Indian Space Research Organisation accounted for most of the advanced prepreg demand in India. These companies also helped the development of an indigenous aerospace industry by subcontracting their work to other firms in the country. As a result, private sector firms such as Tata Group began to acquire the capabilities in the market as well. Almost every major aerospace firm wants to establish a presence in the country that is one of the largest markets for both civil and military aircraft.
The wind energy market in India is forecast to continue the same growth in near future. Gamesa, a leading prepreg consumer has become a major wind turbine supplier in India and already established a blade production plant in India to supply blades domestically. Emerging end-use markets such as transportation, construction, tooling and other industrial will further add to growth of advanced prepreg materials. During the forecast period, a number foreign companies are expect to enter India to manufacture advanced composite components for aerospace, automotive, medical and other industries.
To support the rapidly growing PCB laminate industry, domestic production of copper clad laminate is forecast to increase, adding to the growth of prepreg materials.
The report titled "Growth Opportunities in Indian Prepreg Market 2012-2017" provides in-depth market analysis for advanced and PCB prepreg materials, current and future demand and identifies the key consumers.
Composite Insights is a full service Custom and Syndicated Research firm based in Hyderabad, India. For more information on this innovative research and request a brochure, please visit http://www.compositeinsights.com/india_prepreg.aspx.