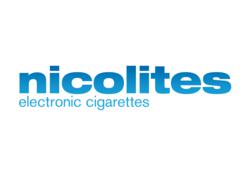 The specialists at UK-based company, Nicolites regularly keep a watch on the industry and were particularly interested to hear of the latest story
(PRWEB UK) 18 September 2012
High School Musical Star, Zac Efron, has recently been photographed using electronic cigarettes whilst on a night out in New York. The singer and actor appears to have swapped traditional tobacco cigarettes for electronic ones and was pictured using the product in a booth with friends. Efron is not the only celebrity to make the transition with Rolling Stones star, Ronnie Wood, and actress Carrie Fisher also both seen regularly out in public with their gadgets.
The specialists at UK-based company, Nicolites regularly keep a watch on the industry and were particularly interested to hear of the latest story. Nikhil Nathwani, Managing Director at Nicolites explains the effects that people in the public eye smoking electronic cigarettes has on the market as a whole.
"It is good to see famous stars such as Zac Efron, particularly those that younger people look up to, making the transition to electric cigarettes. Celebrities have a strong influence on public behaviour, so hopefully this will encourage more people to look into the benefits of vaping" explains Nikhil.
The team at Nicolites look forward to tracking further the use of electronic cigarettes in the public eye.
Nicolites is now the leading and most widely available brand of electric cigarette in the UK; they have formed business partnerships with many of the largest retailers to bring these wonderful innovations right on to the doorstep of every person in the country. Established in late 2007, Nicolites has grown into a multi-million pound company with international distribution networks and continues to grow at a phenomenal rate.