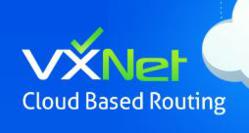 An IPv6 edge that can be implemented in hours rather than weeks or months with standard Cisco Routers
Long Beach, NY (PRWEB) September 19, 2012
With less than 2 weeks until the OMB deadline for all federal agencies to implement IPv6 on their externally facing networks, only 8% of the 1517 NIST tested domains are operational and 58% are classified as having no progress.
To assist in meeting the quickly approaching deadline, our field-proven technique, originally used by Facebook back in 2010, provides for a cloud based, turnkey multihomed IPv6 edge that can be implemented in hours rather than weeks or months with standard Cisco routers – even in cases where the providers cannot offer IPV6 transit.
Interested parties should contact Vinci Consulting for more information.
About Vinci Consulting:
Vinci Consulting provides a full-lifecycle of networking and data center solutions to organizations who meet their business objectives by relying on the uptime and performance of their networks.
About VXNet:
VXNet, Vinci Consulting's cloud based routing platform, delivers solutions to networking problems that are hard for organizations to solve on their own. Sometimes intelligent routing decisions need to happen in the cloud long before the packets get to your provider or your organization. It's Simpler, Smarter, Better.