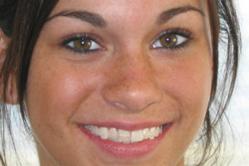 Six Month Smiles is incredible, helping patients to fall in love with their smile in record time
Doncaster, Sheffield, Leeds, Rotherham - Yorkshire (PRWEB UK) 18 September 2012
Many people believe they have to put up with their crooked teeth as they cannot find a suitable method to make them straight that fits in with their lifestyle. Six Month Smiles has been specifically designed with this in mind.
Most people believe the only way they can achieve their goals is to opt for metal, train track braces which will take 2 years to give them a gorgeous smile, or have invasive veneers placed made popular by numerous TV shows.
Six Month Smiles gives you a beautiful, straight smile in around 6 months. The treatment is safe and effective and is transforming the lives of countless patients at Red Sky Dental Spa, Yorkshire.
As well as much shorter treatment times, the braces are much more pleasing to the eye with no metal brackets in sight.
When asked why he offers this treatment, Dr Khaira commented "I believe with absolute passion that your smile should not be a source of embarrassment. Veneers are not an automatic solution for your smile and my patients wanted a real world alternative which would be conservative, cost effective and suit their lifestyle. It's for this reason that Six Month Smiles stood out. It's just a brilliant way to help people fall in love with their smiles without having to go through 2 years of train track braces."
Six Month Smiles is available at Red Sky Dental Spa in Yorkshire to help transform the smiles and confidence for patients locally and nationally
To find out more, contact
Red Sky Dental Spa
10 Albion Place
Doncaster
South Yorkshire
DN1 2EG
01302 325678