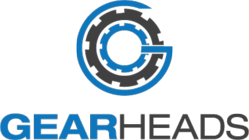 Rogers, AR (PRWEB) September 18, 2012
The GearHeads.org team, led by site owners Chris Riley and Brian Barrett, keep their readers in the know by offering the latest in news and information from the auto world. There is more to the site, however, than in-depth articles about the latest car models, automotive rumors, and sneak peeks at production cars – Gearheads.org also features articles about the customs and the classics, from the Ford Cortina to the Volkswagen Type II.
Want to learn about the Moal Coachbuilders of Oakland, California? Gearheads.org has the whole story on the Moal family's unique business. Or, if you prefer looking back at the auto industry's classic flops, have a look at cars like the Pontiac Aztec, dubbed a "catastrophe on wheels" by Gearheads.org's Trevor Smith. As with the site's news items and car buying advice, Gearheads.org offers a fresh and honest perspective, and they're not afraid to criticize – the site doesn't run advertising from the auto industry, so there's no walking on eggshells or blind praise. "We love all kinds of cars," says Riley, "So of course we want to shine a light on the classics from time to time. Hopefully our readers will learn about some nearly-forgotten classics – and hopefully they'll take the time to comment to tell us about their favorite vintage cars."
When they're not writing about cars, the GearHeads.org staff lives them, whether as a member of the Auto Industry or a passionate car enthusiast ready to hit the open road – the contributors know and love cars, and keep the information and news flowing on all types of cars, SUVs and trucks.
Lists of nostalgic cars from different eras are added regularly, as well as site staples such as rumors, news and opinion. To keep up with the latest offerings, GearHeads.org offers a Twitter feed, a Facebook fan page, and a Google+ profile. There's no edgier source for car information, news, reviews, and rumors. Access to Gearheads.org is free, and no membership or registration is required.
For more information or media inquiries, contact Chris Riley at chris(at)gearheads(dot)org or (479) 644-8280.
About GearHeads.org
Led by Chris Riley and Bryan Barrett, GearHeads.org is a haven for car enthusiasts, casual drivers, car shoppers, automotive journalists and all-around gear heads who crave a trusted source where they can access the latest information, news, reviews, rants and rumors. Learn more at GearHeads.org. legacy – and some of the boldest, edgiest views on cars around. Learn more at http://www.gearheads.org