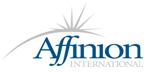 Over the past five years, the expansion of our international business has been one of our strategic priorities, and with today's announcement, we are pleased to be setting the foundation for what should become our next phase of growth outside of the US
London, UK (PRWEB UK) 19 September 2012
Affinion Group, Inc. a global leader in the designing, marketing and servicing of comprehensive customer engagement and loyalty solutions that enhance and extend the relationship of millions of consumers with many of the largest and most respected companies in the world, announced today that it has expanded its geographic footprint through the launch of operations in Brazil. With the inclusion of this fast-growing market to its existing presence, the Company is able to provide innovative, best-in-class programs in consumer savings, privacy, protection and loyalty solutions to its clients in 17 countries across 4 continents.
"Over the past five years, the expansion of our international business has been one of our strategic priorities, and with today's announcement, we are pleased to be setting the foundation for what should become our next phase of growth outside of the US," said Nathaniel J. Lipman, Chairman and Chief Executive Officer of Affinion Group.
Brazil supports one of only three economies in the world, along with the United States and China, generating more than $1.5 trillion in annual GDP across a population of more than 100 million geographically-diverse consumers. Its attractiveness as a market is further enhanced by a stable political environment and a growing middle class. In addition, the country's economy has grown consistently in recent years while experiencing only moderate inflation and its sophisticated banking system provides a supportive environment for the Company's infrastructure needs in both customer acquisition and billing.
Affinion's decision to enter Brazil is the result of extensive research conducted with one of the world's leading consultants on geographic expansion, and follows the Company's previous expansion into the Finnish market in 2010 and the Spanish market in 2009.
In connection with this launch, the Company has named Mauricio R. Alves joined as Country Head of Brazil in early April. Mauricio has twenty years experience in Consumer Goods, Financial Services and start-up operations. For the past seven years Mauricio worked at MasterCard where he held different senior management roles in Products and Marketing throughout Latin America. Prior to this he worked for Merrill Lynch and Banco Itaú, the largest retailer bank in Brazil. Mauricio has also held leadership roles at Unilever and PepsiCo. Mauricio´s knowledge of the local market will be fundamental to growing the business in Brazil
About Affinion Group
As a global leader with almost 40 years of experience, Affinion Group enhances the value of its partners' customer relationships by developing and marketing loyalty solutions. Leveraging its expertise in customer engagement, product development and targeted marketing, Affinion provides programs in subscription-based lifestyle services, personal protection, insurance and other areas to help generate increased customer loyalty and significant incremental revenue for more than 5,550 marketing partners worldwide, including many of the largest and most respected companies in financial services, retail, travel, and Internet commerce. Based in Stamford, Conn., the company has approximately 4,250 employees and markets in 17 countries globally. Affinion holds the prestigious ISO 27001 certification for the highest information security practices, is PCI compliant and Cybertrust certified.