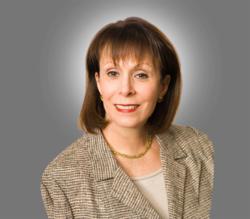 Pittsburgh, PA (PRWEB) September 19, 2012
Regina Broudy, Founder, President and Chairwoman of the Board at Clayton Kendall, a promotional products and decorated apparel distributor in Monroeville, Pennsylvania, was awarded Member of the Year by the National Association of Women Business Owners (NAWBO) Pittsburgh Chapter. Mrs. Broudy received this prestigious award based on her business success, professional excellence, community involvement, and efforts to further the mission and goals of the association.
"We congratulate Regina Broudy on receiving this well deserved honor," commented Mary Pam Kilgore, NAWBO President Elect. "She is extremely committed to NAWBO, and we appreciate her leadership skills, business acumen, and expertise that have enabled her to grow Clayton Kendall into such a successful business."
Clayton Kendall develops customized branded merchandise programs designed to help companies of all sizes organize and better manage their promotional products and printed materials while protecting the integrity of their brand. Using a proven 360 Degree Branded Merchandise Process, Clayton Kendall tailors each program to meet the unique needs of its customers.
Mrs. Broudy founded Clayton Kendall in 1999 by purchasing the assets of a small screen-printing and embroidery business. Partnering with her sons, Daniel and Michael, she grew the company to become the largest branded merchandising distributor in Pennsylvania. In 2012, Clayton Kendall was named one of the Top 100 Fastest Growing Companies by the Pittsburgh Business Times.
"NAWBO promotes economic development and innovation locally and nationally. I'm fortunate to be associated with other women business owners throughout the community that positively impact the business culture in the Pittsburgh area," said Mrs. Broudy.
About Clayton Kendall
Clayton Kendall provides businesses with customized branded merchandise programs to help them better manage their promotional products, decorated apparel and printed materials. The company specializes in tailoring each program to meet the unique needs of its customers throughout the United States and in Canada. Clayton Kendall's service offering includes graphic design, product sourcing, customized online ordering systems, printing services, distribution and fulfillment services, and program management.
Clayton Kendall is a privately held company headquartered in Pittsburgh, Pennsylvania, and is the largest promotional products and decorated apparel distributor in Pennsylvania. The company is certified by the nationally recognized non-profit National Women Business Owners Corporation (NWBOC) and Women's Business Enterprise National Council (WBENC) as a Women Business Enterprise (WBE). For more information, visit http://www.claytonkendall.com.