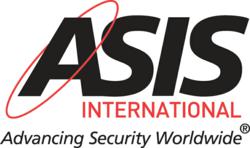 Alexandria, VA (PRWEB) September 19, 2012
Geoffrey T. Craighead, CPP, will serve as President in 2013 of ASIS International(ASIS), the preeminent organization for security management professionals worldwide. Craighead will be the 58th President of ASIS, succeeding Eduard J. Emde, CPP, CISSP, who will become ASIS Chairman of the Board.
In their leadership positions, both Craighead and Emde will also serve on the Board Management Committee of the Board of Directors. The Board Management Committee directs the activities of ASIS between meetings of the full Board. These volunteer leaders maintain the strategic continuity of the programs, products and services ASIS provides. The full 2013 ASIS Board Management Committee is comprised of five people:

Geoffrey T. Craighead, CPP, President; Vice President, Universal Protection Service, Santa Ana, Calif.
Richard E. Widup, Jr., CPP, President-Elect; Senior Director, Corporate Security, Purdue Pharma L.P., Stamford, Conn.
Dave N. Tyson, CPP, Treasurer; Vice President, Tyson Security Risk Advisory, San Jose, Calif.
David C. Davis, CPP, Secretary; Senior Manager, Northrop Grumman, San Bernardino, Calif.
Eduard J. Emde, CPP, Chairman of the Board; Security Management Coach, BMKISS Europe, Wassenaar, Netherlands
The office of the Secretary was filled through an election by the 2013 Board of Directors on Sept. 10 at the ASIS International 58th Annual Seminar and Exhibits, held in Philadelphia, Pa., Sept. 10-13.
Two new members were elected in August to serve on the Board of Directors for the 2013-2015 term. They are:

Richard E. Chase, CPP, PCI, PSP, Chief Security Officer, General Atomics, San Diego, Calif.
Thomas J. Langer, Vice President Security, BAE Systems, Inc., Arlington, Va.
One member was re-elected in August to a second term on the Board of Directors, and will continue to serve during the 2013-2015 term. He is:

Joseph H. McDonald, CPP, PSP, Chief Security Officer, Switch Communications Group, Las Vegas, Nev.
The following members continue to serve on the ASIS Board of Directors:

Brian J. Allen, CPP, Chief of Security, Time Warner Cable, New York, N.Y.
Deborah L. Allen, CPP, Director, Product Stewardship and Security, Potash Corporation, Northbrook, Ill.
Darryl R. Branham, CPP, Senior Director, Security Systems, Travelers Insurance Company, St. Paul, Minn.
Chad Callaghan, CPP, Principal, Premises Liability Experts, Atlanta, Ga.
Stephen Scharf, Senior Vice President and Global Chief Information Security Officer, Experian, Costa Mesa, Calif.
John E. Turey, CPP, Senior Director, Enterprise Risk Management & Global Security, TE Connectivity, Berwyn, Pa.
ASIS Board members serve a three-year term. The newly elected Board and officers will assume their positions on Jan.1, 2013.
# # #
ASIS International is the preeminent organization for security professionals, with 38,000 members worldwide. Founded in 1955, ASIS is dedicated to increasing the effectiveness and productivity of security professionals by developing educational programs and materials that address broad security interests, such as the ASIS Annual Seminar and Exhibits, as well as specific security topics. ASIS also advocates the role and value of the security management profession to business, the media, government entities and the public. By providing members and the security community with access to a full range of programs and services, and by publishing the industry's No. 1 magazine—Security Management—ASIS leads the way for advanced and improved security performance.