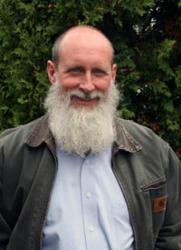 Keene, New Hampshire (PRWEB) September 20, 2012
A diverse array of science and media practitioners will gather in Keene, New Hampshire, October 5-7 at Antioch University New England to explore innovative ways to convey environmental and scientific information.
The Communicating Science weekend of workshops is designed to help individuals and organizations more effectively communicate complex scientific information and environmental issues, and to craft ingenious and compelling content across a spectrum of media.
The keynote presenters are noted ecologists Amy Seidl and Tom Wessels.
Among the innovative individuals and organizations are expert panelists Jim Rubens,Herman Karl and staff from Orion magazine. There will be performances by the interactive musical Climate Change Co-Opera and singer songwriter Erica Wheeler as well as a screening of the feature documentary Kansas vs. Darwin.
A locavore lunch Saturday will be prepared by culinary director/eco-gastronomist Ash Sheehan. Whole Terrain's 20th Anniversary Outdoor Art Exhibition will be held in conjunction with the weekend. Whole Terrain is AUNE's journal of reflective environmental practice.
A sampling of workshops being offered:

Communicating Science Through an Art Competition – Andrew Zwicker
Storytelling Science: How to Use Narrative to Help Scientific Writing Come Alive – Fred Taylor
Talking conservation: Big "C" and little "c" – Emily Hague
Toward a New Model of Science Learning, Teaching, and Communication – Oludurotimi Adetunji and David Targan
Find more information and a full schedule of workshops for Communicating Science here.
About Antioch University New England (AUNE)
Antioch University New England offers highly respected doctoral, master's, and certificate programs in education, environmental studies, management and psychology. Located in Keene, New Hampshire, this unique institution serves approximately one thousand students each year. Our graduates have gone on to be leaders of positive change, working toward a more just and sustainable society. Founded in 1964, Antioch University New England is the oldest of Antioch University's graduate campuses. Learn more at: http://www.antiochne.edu.
About Antioch University
Inspired by the work of pioneering educator Horace Mann, Antioch University provides learner-centered education to empower students with the knowledge and skills to lead meaningful lives and to advance social, economic, and environmental justice. With campuses in Keene New Hampshire, Los Angeles, Santa Barbara, Seattle, and Yellow Springs, Ohio, Antioch University is a bold and enduring source of innovation in higher education. The University is accredited by the Higher Learning Commission of the North Central Association.