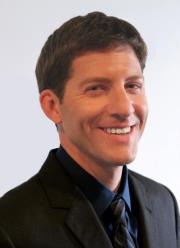 (PRWEB) September 19, 2012
Dave Lavinsky, co-founder and President of Growthink Inc will be hosting a complimentary webinar on Thursday, September 27th, 2012 for all alumni, students, and staff. Lavinsky, UCLA Anderson School of Management alumni will be teaching the "5 Things Every Entrepreneur Can DO Now to Double Profits." It will be presented as an online seminar, known as a webinar, at 1:00 PM eastern time and will resume until 2:00PM.
During the webinar you will learn how to systematize your business. You'll learn how to generate more leads and gain a bigger client base. Other lessons include improving client closing ratios, finding and retaining superstar employees, and ways to dramatically improving website traffic. No matter what state the economy is in, there are many actions you must take to make your business more effective and efficient. It's the only way your business can survive.
Lavinsky is an internationally renowned expert in the fields of business planning, exit strategy planning, capital raising, and new venture development. Over the past decade, Lavinsky and Growthink have helped over 500,000 entrepreneurs to successfully start, grow and/or exit their companies. They have helped raise over 2.5 billion in growth capital over the past decade and will continue to serve today's entrepreneur and small business owners nationwide. Within Growthink's practice, Lavinsky has managed more than 150 client engagements; helping companies grow to millions of dollars in sales. Most surprisingly, he is a successful serial entrepreneur, having started two other multi-million dollar businesses besides Growthink.
The space is limited for participants so make sure you contact Alumni Career Services at (310) 825-8216 to reserve one of the 250 available spaces.