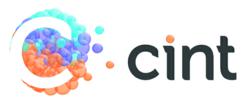 (PRWEB) September 19, 2012
This month, the UK government research roster comes into force. The government should use this opportunity to encourage technological advances in consumer research, says Bo Mattsson, CEO of Cint, the global provider of tools for obtaining market insight.
The new research tender from the Government Communications Network (GCN) means agencies can apply to be one of a select group that may take on public sector work. In addition, budget cuts mean that market research spend will dramatically decrease as a result, and agencies will have to think more creatively and efficiently in order to secure a place on the coveted roster.
Mattsson comments: "There will be a great deal of competition to secure a place on this tender, as government contracts are traditionally a reliable and often lucrative source of income for agencies. The ones that succeed will be the companies that are able to offer value for money, return on investment and the most cost-efficient means of obtaining the appropriate results in the desired time frames.
"I advise market research agencies looking to bid for government work to consider re-evaluating their current supplier relationships and exploring new technologies, such as the use of DIY research. This can help to save time and money, whilst still protecting agency margins and delivering quality research. New technology is what will empower the industry in the future, and I hope the government will put measures in place to encourage the adoption of such innovation from the research sector. Many MR companies are eager to be on the government roster and will be quick to adapt their practices and innovate if this is part of the selection process, which can only help to boost the industry's reputation and drive it forward."
For further information on Cint's pioneering market research software and panel management services, please visit http://www.cint.com.
-Ends-