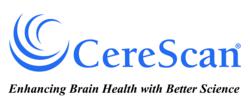 By being able to have more precise diagnosis, there's more precise treatment.
Denver, CO (PRWEB) September 18, 2012
They're some of the most dangerous wounds a soldier can suffer – and they can't even be seen with the naked eye. Brain injuries are destroying the lives of service members coming back from the battlefield. Now a Denver clinic is doing its part to help.
Jenny Faherty, who runs Denver's CereScan Imagine Center, said they're mapping the brains of soldiers to try and ensure a proper diagnosis for wounded service members.
"I would like to see them get the help they need, for sure, there are a lot of people who are falling through the cracks," Faherty told FOX31 Denver.
Using a pricey brain imaging machine, they're trying to find the similarities between soldiers suffering from traumatic brain injuries, and those with post traumatic stress disorder.
"When you take the two different diagnoses, and you look at the overlying symptoms, they`re often very similar, and so when we have returning soldiers, they may have had an obvious PTSD, they may have had TBI, or in a lot of cases there are really the overlapping symptoms," said Dr. Sheryl Ziegler, a counseling psychologist who's working with the clinic on the project.
Right now, many soldiers don't know they're suffering from PTSD and TBI, and so they're not being treated for both.
"By being able to have more precise diagnosis, there`s more precise treatment," Ziegler said.
"There are so many people misdiagnosed," Faherty said.
The CereScan clinic in Denver is at the cutting edge of this technology. And they're working with the Department of Defense, trying to make sure soldiers start getting the help they need, for the wounds we can't see… until we take a look at the brain in a whole new light.
The symptoms for PTSD and TBI are often the same: headaches, memory problems, maybe even depression and anger.
To learn more about PTSD and TBI, click here: http://www.ptsd.va.gov/professional/pages/traumatic-brain-injury-ptsd.asp
About CereScan
CereScan combines state-of-the-art SPECT brain imaging technology with a patient centered model of care to provide the highest level of neuro-diagnostics available. Using high definition functional brain imaging, industry leading image reconstruction software, and an extensive library of clinical data, the CereScan medical team provides physicians with unmatched objective diagnostic information. CereScan helps patients and their physicians, counselors and families to better understand the biological bases of their conditions and disorders. For more information visit http://www.cerescan.com.