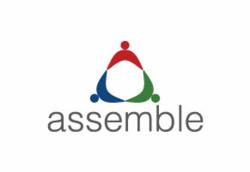 Smart Filters let you explore and control building information more comprehensively than other other software products.
(PRWEB) September 18, 2012
Assemble Systems, a Houston-based building information modeling (BIM) software integration company, creates breakthrough reporting and filtering capabilities called Smart Filters in its latest BIM software release. Architecture, engineering, and construction (AEC) firms can now leverage building information in completely new ways to achieve project success.
To develop the newly created Smart Filters, Assemble's development team asked customers what their ideal sequence of queries would look like as they approach their building information. The Assemble Systems team built this logic into the platform, giving firms the ability to explore the BIM and use it in new ways. This focused filtering logic is a unique offering from Assemble Systems.
Another addition the Assemble Platform™ allows it to pull from Autodesk® Revit® the most complete model inventory of any software currently on the market. In Assemble, each instance of an object type is shown, as well as its quantity and parametric properties. This allows firms to quickly add definition and level of detail (LOD) to their 3D building models.
Trent Miskelly, vice president of development, led Assemble's new feature updates. He comments, "This is our most important addition to the Assemble platform so far. Our improved quantity roll-ups give you the construction-caliber quantities you need and the new instance-level reporting and Smart Filters let you explore and control your model information better than any other product on the market. We're very excited to continue to push the product forward based on the great feedback we've received from our customers."
More information and tutorials on these and other features can be found online at Assemble Systems' YouTube channel or on their website.
About Assemble Systems
Assemble Systems is a building information modeling software integration company. Assemble is a BIM software integration platform that gives design and construction professionals the power to leverage building information. Based in Houston, Texas, the Assemble Systems team includes technology experts and experienced architecture, engineering, and construction industry professionals who are addressing BIM interoperability for design, construction and operation. Visit http://www.assemblesystems.com for more information.