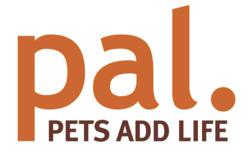 "These videos help us spread the important message that pets need pals too, in a fun and entertaining way that pet owners of all types can relate to."
Greenwich, CT (PRWEB) September 18, 2012
Pets Add Life (PAL) is thrilled to launch its new viral video, encouraging multiple pet ownership through a series of entertaining 'Talking Animals' online videos. The latest video in the series of five, is dubbed 'Talking Cat Consultants.' Helping spread PAL's mission to promote the joys and benefits of owning multiple pets of all types, the video also encourages pet owners to submit short videos of pets caught 'talking' i.e. moving their mouth, on camera for a chance for their pet to star in an upcoming PAL video.
"Not only are we thrilled to launch another hilarious video within the 'Talking Animals' series, but this will also be a fun opportunity to get pet owners involved by giving them a chance to see their own pal in an upcoming video," said American Pet Products Association (APPA) President, Bob Vetere. "These videos help us spread the important message that pets need pals too, in a fun and entertaining way that pet owners of all types can relate to."
Want to see your pal sing or talk in an upcoming online PAL video? To enter, owners can simply capture their pet 'talking' on film whether barking, meowing or just moving its mouth, and upload videos at http://klaatufilms.com/pal/. Videos must not exceed 200 MB. For more information or to view the 'Casting Call' video, visit http://www.youtube.com/watch?v=XdslzmpYUI8&feature=share&list=UUI0KQtizq2P1uMYBGUEaDBg.
The Talking Animals series is produced by the famous creator of the wildly popular 'Ultimate Dog Tease' YouTube hit, Andrew Grantham. Grantham's videos have received more than 100 million views and were named No. 2 on YouTube's Top 10 videos of 2011.
Founded by APPA, the non-profit PAL campaign is designed to demonstrate the joys and benefits of responsible pet ownership and encourage increased animal adoption.
To view the latest videos and more, visit PAL on YouTube at http://www.youtube.com/petsaddlife. For more information on the PAL campaign, visit http://www.PetsAddLife.org, or contact Brooke Gersich at 775-322-4022 or Brooke(at)theimpetusagency(dot)com.
-###-
The American Pet Products Association (APPA) is the leading not-for-profit trade association serving the interests of the pet products industry since 1958. APPA membership includes more than 1,000 pet product manufacturers, their representatives, importers and livestock suppliers representing both large corporations and growing business enterprises. APPA's mission is to promote, develop and advance pet ownership and the pet product industry and to provide the services necessary to help its members prosper. Visit http://www.americanpetproducts.org for more information.