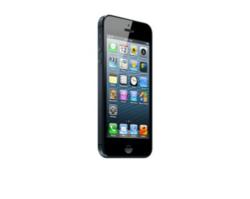 Westminster, CO (PRWEB) September 19, 2012
Best Skins Ever, the premier online retailer & manufacturer of clear protective skins & screen protectors for electronic devices, today announced the release of their line of iPhone 5 Skins.
Following Apple CEO Tim Cook's announcement of the next generation iPhone 5, Best Skins Ever has begun accepting pre-orders for the highly coveted smartphone, which is expected to hit shelves on Friday, Sept. 21.
The Colorado-based manufacturer began preparations for the much-anticipated new iPhone in the months full of rumors and speculation leading up to the Sept. 12 announcement. Best Skins Ever CEO Michael Herring, who is actively involved in nearly all aspects of his business, wanted to roll out their newest product as soon as possible.
"Our company custom designs every one of our skins to best fit and protect each electronic device," Herring said. "This means we personally measure and design every skin and screen cover to the product's exact specifications." Apple's new products have kept Best Skins Ever busy in 2012; the company has also rolled out iPad 3 Skins and new MacBook Pro Skins this year.
About Best Skins Ever:
Best Skins Ever, based out of Westminster, Colorado, provides scratch-proof protective skins, covers & screen protectors for smartphones, laptops, tablet computers, media devices and more. A company that both manufactures and sells transparent products also believes in doing business transparently.
Their four aspects of being a transparent company rely on their honesty – offering full disclosure on their products, reputation - among their loyal users, price - offering a fair price in their market and ease of use with product tutorials and step-by-step application directions.
###