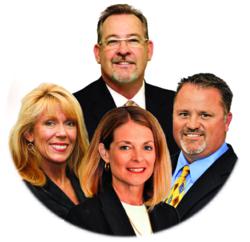 Wherever the property, the fact it's on the market means certain protocols should be followed.
Jupiter, FL (PRWEB) September 19, 2012
The Realtors at Waterfront Properties and Club Communities are the reason the licensed brokerage is a leader in property transactions in northern Palm Beach County and recently completed five sales in fewer than three days
Real-estate agents are charged with providing professional, honest and law-abiding services to their clients, but buyers and sellers – as well as industry analysts – contend the job entails much more. A knowledgeable agent will take tours of the homes he or she has listed, and then examine their comparables, in an effort to market the property in a way that ensures it will sell. Such actions differentiate good agents from great ones.
Waterfront Properties employs great agents, and under the leadership of Managing Partner Rob Thomson and Founder Joan Thomson, they and the company have thrived for 30-plus years, listing some of the most significant Jupiter homes for sale and riverfront property in Tequesta.
While Rob Thomson focuses on property in and around the scenic Loxahatchee River, other agents specialize in oceanfront condos for sale in Juno Beach.
Wherever the property, the fact it's on the market means certain protocols should be followed. The first protocol is presentation.
Waterfront Properties' agents have divided that protocol into four specific areas so the seller understands what works, and what doesn't, when it comes to open houses.
The first on the list is pets. Pets might be adored, but their kennels, litter boxes, food bowls and hairy toys are not. In addition, the buyer might be allergic to cats or dogs. Waterfront Properties' agents advise sellers to clean up all evidence of their animals before the first doorbell is rung at the showing.
The second item is children. Children like to play with toys, and sometimes, they end up scattered across the living-room floor. The best way to tidy up for a showing is to have a large toy chest where everything can be stored – easily.
Two more items on the list are kitchens and bathrooms. Dishes filling the sink, appliances crowding the counters and a refrigerator papered with grocery lists and school schedules are definite turnoffs. The kitchen is the most popular room in the house and needs to appear spacious and spotless. It, and the bathrooms, are major selling points.
Bathrooms should look as pristine as possible. The tile should sparkle, the mirrors should shine, and every inch of them should smell like a spa.
Waterfront Properties' agents are happy to work with customers to get their homes in tip-top shape and achieve the "just-sold" goal.