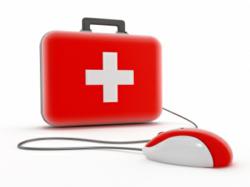 (PRWEB) September 19, 2012
Zane Benefits, which provides businesses with web-based defined contribution plans and health reimbursement accounts, today released a new starter kit for small businesses.
Defined contribution plans are a new solution for small businesses who do not offer health insurance due to high cost or participation issues. Additionally, defined contribution plans can provide an affordable alternative for companies terminating a group health insurance policy.
This is the first defined contribution starter kit specifically crafted for the small business. Businesses that download the kit will receive the following:

A Guide to Defined Contribution Plans
A Whitepaper on Health Reimbursement Arrangements
A Webinar & Slideshow on How to Convert to Defined Contribution
A Slip Sheet Outlining Eligible Items for Defined Contribution Plans
A Free 30 Day Trial of Zane's Defined Contribution Software
About Zane Benefits, Inc.
Zane Benefits, Inc., a software company, helps insurance brokers, accountants, and employers take advantage of new defined contribution health benefits and private exchanges via its proprietary SaaS online health benefits software. Zane Benefits does not sell insurance. Using Zane's platform, insurance professionals and accountants offer their clients a defined contribution plan with multiple individual health insurance options via a private health exchange of their choice.