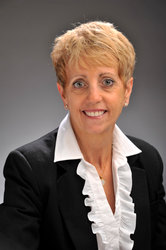 Sandra is exactly what we needed to lead the sales team and enhance our existing relationships...
Salt Lake City, UT (PRWEB) September 19, 2012
Sibu Beauty, the leader in premium sea buckthorn berry and Omega 7 based beauty and wellness products, announced that industry veteran, Sandra Arnold, has joined the team as V.P. of Sales.
Sandra is a recognizable force in the wellness category with her most recent position at Rainbow Light Nutritional Systems where she served as the Senior Director, National Sales where she was responsible for all of the company's distribution channels including Natural, FDM (Food, Drug and Mass), and Pet Specialty. Her previous accomplishments include revenue increases up to 400% for companies including Jason Natural Products, Avalon Natural Products, Hain-Celestial Personal Care and Numi Organic Tea.
Peter McMullin, President Sibu, LLC commented, "We are pleased to have someone with Sandra's experience and leadership background join our team. Our young company has experienced record-setting growth since we rolled out our initial 4 Sibu Beauty products just a few years ago. We realized the need for a senior level professional such as Sandra to help take the company to the next level."
He added, "We are in the process of developing new products and line extensions that we will begin rolling out during the next 6 months. Sandra is exactly what we needed to lead the sales team and enhance our existing relationships with thousands of retailers throughout the US and Canada and to additionally open new accounts and territories."
About Sibu, LLC
The products of Sibu Beauty - a subsidiary of Sibu, LLC (http://www.sibu.com), and "The Sea Buckthorn Company" - are made with only premium sea buckthorn berries exclusively grown and harvested for the company in the Himalayan Mountains of Tibet. The company's meticulous harvesting process results in a more hardy and potent berry. Sibu's proprietary manufacturing process maximizes the efficacy of sea buckthorn raws, producing one of the most nutrient dense sea buckthorn products available on the market today. The Tibetan villagers who are responsible for harvesting Sibu Beauty's sea buckthorn berries benefit from a fair trade agreement, safe and healthy working conditions and environmentally responsible practices that ensure they will enjoy the benefits of the sea buckthorn harvest for years.
About Sibu Beauty
Sibu Beauty (http://www.sibubeauty.com) was introduced in early 2009 to provide customers worldwide with a comprehensive approach to beauty from the inside out and outside in. The Sibu Beauty product line is based on a powerful and distinctive whole food source, the sea buckthorn berry. This super food is backed by hundreds of scientific studies demonstrating its success at addressing a variety of consumer needs including improved skin tone and texture, healthy aging and digestive health and noticeable improvements in cardiovascular fitness, energy and weight loss.