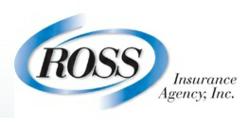 The best part: the app is free for all iPhone and Android users.
Holyoke, Massachusetts (PRWEB) September 19, 2012
Massachusetts insurance agency, Ross Insurance Agency, Inc., encourages Mass residents to use the "WreckCheck" application on their smart phone. This mobile app will aid consumers after an auto accident.
There are more than 5 million wrecks each and every year, according to the National Highway Traffic Safety Administration (NHTSA). However, according to another survey conducted by the National Association of Insurance Commissioners (NAIC) in July 2012, "many Americans do not know what steps to take or basic information to share (or not to share) after an accident." This is where an app such as "WreckCheck" comes into play and can make this process easier.
Here are just a few features that "WreckCheck" provides:

An easy step-by-step process to create an accident report
Photography instructions and what to take photos of at the scene of the accident
Tips to ensure safety
Information on what drivers should and should not pass along to the opposing driver
Tips once it comes time to fill out an insurance claim
And much more…
The best part: the app is free for all iPhone and Android users.
The agents at Ross Insurance Agency, Inc. encourage Massachussets locals to look into this app, whether one is a student or experienced driver. It is quick and simple to use, taking the guesswork out of what information to get following even a minor fender bender. Once the time comes to file an auto insurance claim, the agents at Ross Insurance will be there to help and make the claims process as simple as possible.
About Ross Insurance Agency; Inc.:
Proudly located in Holyoke Massachusetts, Ross Insurance Agency is dedicated to serving the insurance needs of local individuals, families and businesses. Since 1925, Ross has been committed to fostering a positive reputation for their agency; striving to emerge as a leading coverage provider, above all other Massachusetts insurance companies. Ross specializes in providing superior Auto, Home, Business, Group and Life Insurance to residents across the state; in addition to various specialty insurance solutions.