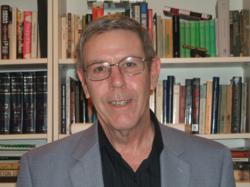 A new, richer, and subtler understanding of the investment profession is in the air.
Charlottesville, VA (PRWEB) September 20, 2012
Philip Lawton said today that studies of investment management written from the perspective of the biological and social sciences are contributing to greater awareness of the human cost of professional money management. "The physical and psychological demands on direct participants in volatile capital markets are relentless," Lawton said. "Investment professionals with discretionary decision-making responsibilities have to keep an eye on the news—all the news, not only economic releases—and, with a lot riding on the outcome, they frequently have to make snap judgments on the meaning and potential market impact of unexpected developments. Although active managers may be unaware of it, over time the pressure of their jobs can have serious physical and psychological effects."
Lawton, a 30-year veteran of the investment industry, is the author of "Middle Office: Managing Financial Institutions in Turbulent Times."
Lawton pointed out two recent interdisciplinary studies of investment practice, both released as trade publications rather than scholarly treatises, which explore aspects of portfolio managers' and traders' lived experience. In "The Hour Between Dog and Wolf: Risk Taking, Gut Feelings, and the Biology of Boom and Bust" (Penguin Press, 2012), neuroscientist John H. Coates hypothesized that the effect of steroid hormones on traders' thinking tends to amplify market swings. Last month David Tuckett, a psychoanalyst, and Richard J. Taffler, a professor of finance and accounting, released a monograph investigating fund managers' emotional responses to high-stakes decision-making under conditions of uncertainty. In "Fund Management: An Emotional Finance Perspective" (Research Foundation of CFA Institute, 2012), they described the unremitting pressures to excel and explain how fund managers' anxieties affect their thought processes. Lawton said, "Tuckett and Taffler's analysis of the ways portfolio managers articulate their experience has significant managerial implications for investment organizations."
Emotional finance differs from the more established field of behavioral finance. Rather than focusing on cognitive biases, emotional finance explores the affective consequences of making decisions whose outcomes cannot be known in advance and take time to materialize. The emotions triggered by decision-making with unpredictable outcomes and by the portfolio managers' attachments to financial assets have a dynamic impact on the individual's thought processes. Because others in the same situation have similar experiences, certain ways of feeling and thinking that are potentially dysfunctional become normal across the industry. For example, portfolio managers' epic and tragic stories about their successes and failures enable them to account for their assets without questioning the "meta-narratives" that express their fundamental investment philosophy, strategy, or process. Consequently, Tuckett and Taffler suggested, the industry as a whole may have trouble learning from experience.
Despite many firms' and clients' stated commitment to investing for the long term, they keep a watchful eye on short-term results. This conflict is a primary source of anxiety, as evidenced by some portfolio managers' obsessive screen-watching. Tuckett and Taffler explained that portfolio managers continually experience "real risk," as opposed to the probabilistic risk captured by conventional measures. Real risk is the risk of lost clients, reduced bonuses, and termination. Storytelling is one prevalent way of dealing with it; the split consciousness of simultaneously knowing-and-not-knowing is another. Paraphrasing Tuckett and Taffler's conclusion, Lawton said, "The competitive structure of the industry arguably impairs portfolio managers' ability to reach an integrated state of mind in which they can tolerate rather than deny the ambivalence and uncertainty inherent in their work."
"It appears from these publications," Lawton said, "that a new, richer, and subtler understanding of the investment profession is in the air. It remains to be seen whether these ideas will affect the leadership and culture of investment management firms."
----------------------------
Philip Lawton is the author of "Middle Office: Managing Financial Institutions in Turbulent Times," available from Amazon in paperback and Kindle editions.