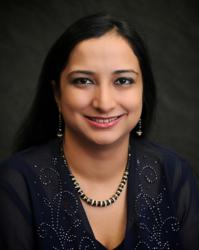 Plano, IL (PRWEB) September 20, 2012
KishHealth Physician Group welcomes a family medicine physician, Syeda K. Ali, MD, to its new Plano office location. Her medical special interests are women's health, chronic disease management, and treatment for acute illnesses. She sees newborns and children for well-child visits and physicals, adults for routine preventative care, and patients of any age for sick-care.
After she received her medical degree in 2005, she completed externships in Family Medicine, Pediatrics, and Internal Medicine at several well-recognized Illinois institutions in the Chicago area. She completed her Family Medicine Residency at Jackson Park Hospital & Medical Center, Chicago, with rotations at several Chicago hospitals. She is a member of the American Academy of Family Physicians and the American Medical Association.
Dr. Ali has treated a number of under-served and at-risk populations; she believes in the importance of healthcare across every geographic and socioeconomic divide. Dr. Ali has also worked internationally in developing countries where she gained experience in diagnosing and treating a wide variety of infectious diseases. She finds it easy to get along with patients of all background as she has worked across the globe with people of various ethnicities. She can connect with everyone and anyone regardless of a patient's age or background. Dr. Ali believes in the importance of closely listening to patients to understand their ailments. She takes the additional time needed to examine patients beyond just their chief physical complaints to get at the root cause of the problem.
When beneficial, she works with family members and caregivers to bring the greatest care possible to her patients. Dr. Ali's passion for Family Medicine is evident. "I enjoy caring for patients across many generations, becoming an extension of their family," she said. "Family medicine allows me to treat each family member individually, but in a single setting." Dr. Ali places a strong emphasis on preventative care and practices evidence-based medicine. As the parent of a young child herself, she understands the unique approach necessary when evaluating and treating children. "What I enjoy most about being a family physician is the privilege of caring for my patients from just a few seconds old through end of life care." said Dr. Ali.
Dr. Ali, who has moved to the area with her family, is looking forward to being an active part of the communities she serves. Dr. Ali said, "I believe that family is the basic unit of the community; it's important to keep families well so that people can live healthy, prosperous lives."
Dr. Ali is seeing patients at KishHealth Physician Group (KPG), Plano, in the Caywood Building, 11000 US Hwy 34 #2, Plano, IL.
KPG is a branch of KishHealth System, employing primary care and specialist physicians, including family practice, general surgery, and urology, with locations in DeKalb, Genoa, Sycamore, Plano, and Sandwich. Patients who choose a KPG doctor can benefit from greater access to care with a broader base of insurance plans accepted including Medicaid and Medicare, and a fee scale for self-pay patients. Through KishHealth System's support, the physicians of KPG have the latest technology, equipment, and education to provide the highest level of care to their patients. For an appointment and for more information about KishHealth Physician Group, please call 630.552.9830 or visit kpgcares.org.