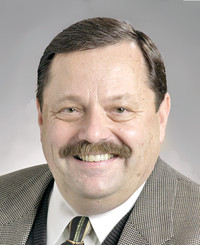 "Treat people how you would like to be treated. As in all aspects of life, when you try to be a blessing to others, you end up getting far more blessed in return. That that has served me well all through my life."
Snohomish, WA (PRWEB) September 18, 2012
In honor of National Life Insurance Awareness Month, Viridian Tax and Accounting is pleased to recognize the upcoming 70th anniversary of fellow Snohomish small business, Bill Holt State Farm Insurance.
Bill Holt's father Cecil moved to Snohomish in 1920 and opened the Snohomish branch of State Farm in 1943. The family business operated out of their home on 324 Avenue E until 1968.
In the winter of 1968 Bill Holt had just graduated from Western Washington University hoping to become a music teacher. With plans to apply for teacher positions in the summer, Bill went to work for his dad. Shortly thereafter, at age 21, Bill became the youngest State Farm Insurance agent in the country.
"The rest, as they say, is history. Everything just worked out. I always knew I'd end up with Dad but wasn't planning on the timing. I'm still here, 44 years later."
Three generations of Holts graduated from Snohomish High School; they have lived, worked, and served in the community for well over 93 years. Bill served on the Snohomish School Board for 12 years; when their kids were young, he and his wife Marilyn coached 38 different sports teams. Today, he still sponsors youth sports teams and serves on the Snohomish Chamber of Commerce.
Bill's business practices are patterned after his father's: "Treat people how you would like to be treated. As in all aspects of life, when you try to be a blessing to others, you end up getting far more blessed in return. That that has served me well all through my life."
Bill Holt State Farm Insurance is located at 812 Second Street, Snohomish. For more information about their services, visit their website or call 360-568-8505.