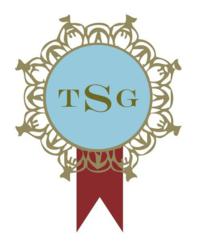 Inclusion in this Guide is through invitation only.
San Francisco, CA (PRWEB) September 19, 2012
How do you find the best caterer, contractor, doctor or private jeweler? Or the person that can find you the best nanny or plan your next big event? The Scout Guide San Francisco is the first curated lifestyle guidebook of its kind.
Local editor Paula Bennett, a fourth-generation San Franciscan, has a passion for finding and promoting the best local businesses. The Scout Guide San Francisco introduces readers to the most accomplished, talented and personable entrepreneurs and service providers in the Golden Gate City through memorable professional portraits.
"Inclusion in this Guide is through invitation only," says Bennett. "Everyone we selected was carefully screened for their reputation for quality, and being truly locally owned and operated. I am especially proud that we scouted so many family-owned businesses, many of which have been in San Francisco for generations, and also that we have included a number of wonderful local philanthropies."
Bennett—an attorney and the mother of four boys—discovered the Scout Guide in a high-end boutique in Charlottesville while visiting her son at the University of Virginia. "It was beautiful, unlike anything I had seen before and surprisingly, it was free!" she says. "I wanted to go into every business profiled on the pages and meet the owners. I thought San Francisco would be the perfect place to publish a similarly stylish, full-of-personality guide."
First published in Charlottesville in 2009, the Scout Guide was created to capture the character and passion of independent businesses and entrepreneurs. Launched in other cities beginning in September 2011, The Scout Guide has grown into a national brand. By the end of 2012, the Guide will be available in 40 U.S. cities, including Aspen, Dallas, Denver and Washington D.C.
In addition to The Scout Guide San Francisco, Bennett has secured the rights to publish Scout Guides for Napa/Sonoma and the San Francisco Peninsula/Silicon Valley. Her talented creative team is hard at work scouting the best upscale local businesses and services and capturing the people responsible for their success through beautiful photographs.
As the local Northern California editor, Bennett will continue to promote selected businesses through the national website (thescoutguide.com) and the local blog (sanfrancisco.thescoutguide.com.) The blog will provide news and updates on the businesses featured in the print guide, as well as the scoop on new local ventures and charity events. Says Bennett, "I want us to be the social network for supporting the businesses and philanthropies that make San Francisco such a colorful, diverse and creative place."
The Scout Guide San Francisco book can be seen online. It is also distributed privately and can be obtained free of charge at the featured businesses listed on the last page of the book, as well as selected private clubs, schools and philanthropic events. If you do not live locally, you can buy all Scout Guides online.
Contact:
Paula H. Bennett
415-754-8676
paula(at)thescoutguide(dot)com
http://sanfrancisco.thescoutguide.com