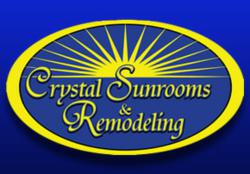 Austin, TX (PRWEB) September 19, 2012
Crystal Sunrooms & Remodeling has announced that they have added an expert design-build option to their list of services. While some home buyers opt to hire a separate design company and building contractor in Austin, hiring a company that offers combined design-build services gives buyers the benefit of only having to deal with one company during the project's completion.
One of the most common complaints that is heard when two companies are used for the design-build process is that the companies have not properly communicated and the construction has not adequately followed the design that reflects the client's vision. When the design-build process is handled by one contractor, clients have the opportunity to sit down with professionals and discuss the features that they would like to see in their home while feeling confident that the finished product will match the design. By choosing Crystal Sunrooms & Remodeling's design-build services, clients will be able to manage budgets easier, have a project completed sooner, and will only need to communicate with a single company. The benefits of design-build services make Crystal Sunrooms & Remodeling an ideal choice for Austin area residents.
For more information about design-build and other services offered by Crystal Sunrooms & Remodeling, visit their homepage at http://www.crystalsunrooms.com.
About Crystal Sunrooms & Remodeling:
Crystal Sunrooms & Remodeling is a contractor specializing in Austin kitchen and bathroom remodeling services. Homeowners searching for a contractor to complete any remodeling project including an Austin patio, sunroom or solarium can contact Crystal Sunrooms & Remodeling for quality, expert design services. The company has even earned the honor of having its designs featured on the HGTV program "Bang for Your Buck."