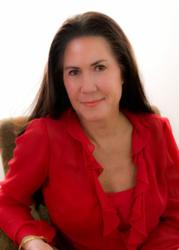 (PRWEB) September 19, 2012
Guerriero-Law, a prominent real estate team in the Dallas market, has joined the prestigious Haute Living Real Estate Network. This exclusive circle of leading real estate agents is invited to bring opulent estates and luxury properties to Haute Living readers. Recognized for her market knowledge and her negotiating skills, Law assures that each buyer and sellers' transactions are as painless and profitable as possible. Haute Living Magazine will feature Law as an exclusive Haute Living real estate professional.
About Haute Living Real Estate Network
Haute Living Real Estate Network specializes in selecting top real estate professionals, creating the most prominent directory for exclusive listings. The network website is an online destination for all things real estate-related and features daily blog posts providing up-to-date news on affluent markets and real estate developments. Access all of this information and more by visiting: http://www.hauteresidence.com/.
About Nancy Guerriero & Janelle Law
It is not enough to say that real estate has been the lifeblood of Nancy Guerriero's family ever since she can remember –dirt is what kept them going. Losing her beloved father at the tender age of 12, the family's real estate holdings kept her family intact and preserved Nancy's education. A Dallas native, she grew up in Bluffview, Highland Park and Preston Hollow, and graduated from The Hockaday School. After studying in Paris and a stint at Vanderbilt, Nancy earned two bachelor degrees from the University of Texas at Austin. She then embarked on a fascinating entrepreneurial track that took her from Texas to Santa Fe, NM, where her retail ventures exploded with success. But real estate was always in her life. She has developed properties in Dallas, Santa Fe and Roatan, Honduras, and services a network of high net worth investors who are as bullish about Dallas as she is. And her experience has earned her the respect not just of clients, but colleagues.
"A home is often someone's largest asset, and we handle that asset with kid gloves," says Nancy, who, with partner Janelle Law, provides unparalleled client service. "Our network provides incredible resources to make even the most difficult of deals happen and happen smoothly. Janelle and I know how to "move it forward" and look at all aspects of a transaction to make it truly win/win."
Janelle Law's decade-long involvement in the real estate realm has equipped her with incredible insight and expertise – two gifts she shares generously with every client she encounters. Having started her career as an independent investor, Janelle gained valuable experience rehabbing homes and purchasing whole sale properties throughout the Metroplex. Though her professional path has shifted since those early days, her love of real estate has remained steady and strong. Four years ago Janelle partnered with Nancy Guerriero to form Guerriero-Law. As both colleagues and friends, the tenacious duo is known to tackle obstacles head on, thinking outside the box to overcome whatever challenges they face.
"Nancy and I have had the pleasure of working with fabulous clients from all arenas," Janelle commented. "First time buyers, relocating executives and families, investors, builders, high-profile individuals – we've been privileged to assist all types."
The two ladies' high-touch and full-service approach, and being named to D Magazine's Best of D List in the Top Residential Real Estate Producers, has likely been responsible for drawing such an impressive myriad of clients. In the summer of 2012, the Guerriero-Law team joined Dallas City Center REALTORS®, a strategic move that has empowered them to expand their clientele beyond Dallas' city limits. While Janelle is an accomplished career woman, she also doubles as a wonderfully devoted mother of two daughters, Jayden and Myah. Residing in the Preston Hollow neighborhood, she fully understands the importance of finding an extraordinary family home. For expert service, contact Janelle Law your real estate lifestyle specialist. Read more at: http://www.hauteresidence.com/member/nancy-guerriero-janelle-law/.