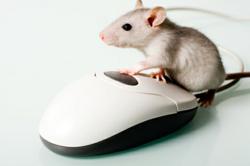 Florida PPIA student, Eric D. said "Excellent online course with good links to state documents and actual policy samples for a more visual presentation.
Harpers Ferry WV (PRWEB) September 26, 2012
John was in a bind. As a Florida, Property Adjuster, he's required to take 24 CE hours every two years to maintain his license, and like many people, John had waited until the final week of the two years to get started. Time was running short.
Drue also had a problem. He needed to obtain his Florida 5-20 license, but the timing of the courses at the local community colleges didn't work for him. He needed training that was convenient for his schedule and allowed him to balance his current job and other responsibilities.
For both of these adjusters, the solution was eLearning.
Adjusters that haven't taken an online course recently are in for a very pleasant surprise. Online training has come a long way in the last several years. A combination of better authoring tools, faster internet access, and a more thorough understanding of how students learn online has allowed course developers to create training that is interesting, engaging, and very affordable.
To help adjusters experience what today's online offerings look like, WeTrainAdjusters has created a short video clip of one of their classes, Insurance Basics.
"We've been authoring self-paced courses since the days of video tape" says Scott Hutton, Training Manager for MindCross Training, the company that created WeTrainAdjusters. "The software and tools available to us today are so superior then what was available even five years ago. The training is easy to use, accessible 24/7, and completely self-paced."
In addition to the video clip, adjusters are encouraged to take the full Insurance Basics course, which is offered for free by WeTrainAdjusters.
"We think that once adjusters experience a high-quality online course like Insurance Basics, they'll be receptive to our other offerings such as the Florida licensing course" added Hutton.
About WeTrainAdjusters
WeTrainAdjusters is an insurance-focused area of MindCross Training. Founded in 2001, MindCross Training is a training development company focused on providing various types of cost-effective training and training services. MindCross is currently working with partners in the insurance industry to provide adjusters with the best training available. MindCross is an authorized Continuing Education (CE) provider in Texas and Florida. Additional information can be found at http://www.MindCross.com.