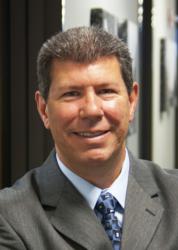 I'm delighted and humbled to be joining this historical organization which has such a legacy of helping organizations perform at their highest level
St. Louis, MO (PRWEB) September 19, 2012
AAIM Employers Association, the region's leading provider of employee-related business solutions, is pleased to announce that Philip Brandt was chosen to be the next Chief Executive Officer of the 114-year old organization.
"I'm delighted and humbled to be joining this historical organization which has such a legacy of helping organizations perform at their highest level," said Philip Brandt, the new chief executive officer of AAIM Employers Association. "I'm excited to get started and believe employers are prepared for a hiring expansion once the Presidential election is over. Many of our 1,600 members feel that the next Presidential term will be critical in addressing the economic challenges facing business in this country."
Brandt has more than 20 years of experience as a human resources executive and strategic business partner to executive and operational leadership teams in both domestic and global business environments. In the last decade, he has held senior leadership roles at Patriot Coal Corp., GKN Aerospace Nestle Purina PetCare Company. Brandt is a graduate of Central Missouri State University and earned his MBA at Lindenwood University. Brandt also serves on the St. Louis Crisis Nursery Board of Directors.
As a membership organization that trains and consults businesses, AAIM connects people and companies throughout the community. They train individuals and teams with tools and techniques for business growth as well as consult on concepts with simplified, practical applications in an effort to improve the people and their processes.
"No one is more qualified to lead AAIM on this critical and exciting journey. We perform executive search services for our members every day, needless to say, we made a great choice with this search," said retiring AAIM CEO and President, Ray Edwards. "Phil's background and accomplishments in the HR field are simply outstanding."
Edwards will continue to serve in an advisory capacity.
About AAIM Employers' Association
Founded in 1898, AAIM Employers' Association is an association of over 1,600 employers throughout Missouri and Illinois. AAIM EA assists its large membership with significant challenges in human resource management by providing cutting-edge resources which help its members manage their people and processes. AAIM partners with company leadership and management staffs in human resources by providing: topical research and information, technical guidance, training and HR consulting and pre-employment services. For more information, visit http://www.aaimea.org or call 314-968-3600.