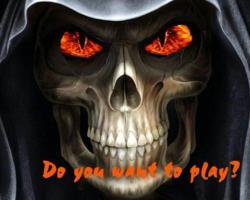 Visit the largest indoor haunted house in North Carolina.
Southern Pines, NC (PRWEB) September 20, 2012
The Aberdeen Fear Factory is opening for its second year on September 27, 2012. With an expansion that makes it the largest indoor haunted house in North Carolina and one of the top 10 in the U.S., the Fear Factory has over 21,000 square feet of "scare your socks off" displays. With rooms named the Graveyard, Undertaker's Workshop, Corpse Theater, and Shock Room, come ready to challenge your fear of the dark and otherworld.
Tickets are available for $20 each with discounts for groups and active military (must show ID). Children under 13 must be accompanied by an adult. Contact the Fear Factory at 910-944-0908 or http://www.AberdeenFearFactory.com for more information.
Take a hearse ride to the door of the demons. Once inside, this is no short walk through the land of darkness. Allow up to an hour to make your way back to the land of the living. The Fear Factory will be open on Thursday, Friday, and Saturday evenings beginning September 27. Doors open when the sun goes down. During Halloween week October 27 – November 2, the doors will be open every evening. The Fear Factory is located at 10570 NC Hwy. 211 East, Aberdeen, NC 28315. Check the Facebook page for ticket specials and other goodies.