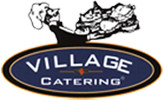 Philadelphia, PA (PRWEB) September 19, 2012
Village Catering is now offering box lunches and catering for offices in and around the Philadelphia, PA area. Whether or not it is an open house or corporate event, box lunches in Philadelphia from Village Catering are a great option for large or small gatherings. They have over 20 years of experience in the catering industry providing the highest quality cuisine and impeccable service. Village Catering also provides delivery services to make anyone's occasion a huge success.
For Catering in Bucks County, box lunches are a great alternative for fresh luncheons to be delivered to one's place of work. Box lunches in Bucks County allow business owners and workers to put their trust in Village Catering by suggesting suitable lunches for those who may be health conscious. In addition to trays and appetizers, there are also numerous side options that can customize a corporate event.
If a person is in the market for Catering in Bensalem for an office party or brunch, Village Catering will provide full services to those who are looking to plan a simple or extravagant event. The professional staff is committed to providing worry free box lunches in Philadelphia so the host is able to enjoy their guests.
The full-service catering staff at Village Catering provides clients and guests with affordable and unique catering options. Their thorough attention to detail includes upscale menus and everything a person could possibly need—including quality paper products, china, linens, tables, chairs, tents, and complete event planning. Village Catering sets the standards high and believes in custom-tailoring the menu to satisfy clients and their guests to make their occasion the best it can be.
To learn more visit http://www.villagecatering.com/.