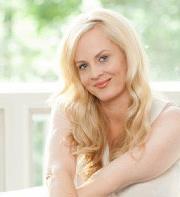 Her New e-book uses the same techniques she has employed to generate billions in revenue for her clients.
Cincinnati, OH (PRWEB) September 19, 2012
Social media consultant Lori Taylor has released a new e-book "17 Easy Ways to Double your Conversion Rate." Lori Taylor was recently featured in Forbes as one of the top 50 social media power influencers. She has marketed for clients such as Proctor and Gamble, the Juvenile Diabetes Foundation, Kroger, Disabled American Veterans and more. She has risen to being viewed as the go to woman of social media. Her personal view on giving more than receiving when it comes to social media marketing is evident in the vast amount of valuable information one can find on her website, blog and radio show, One Click Society.
Her New e-book, "17 Easy ways to Double your Conversion Rate," uses some of the same techniques she has employed to generate billions in revenue for her clients. Best of all it is written at a level that is easy to understand by everyone. It begins by explaining what conversion is and why it is important. It also covers such advanced topics as A/B split testing and multivariate testing. True to Lori Taylor's style it is engaging, interesting, and while it covers technical concepts, it does so in a language that is easy to understand. From start to finish it follows a step by step formula that will put small business owners on an equal footing with some of the top marketers in the world.
Best of all, true to her caring nature, Lori has decided to release this e-book for absolutely free on her new Social Media site LoriRTaylor.com. Along with the new e-book you can find volumes of free articles, infographics, and discussions on how to setup, manage and run an effective Social Media Marketing campaign. While Lori does provide top level paid marketing assistance it is her commitment to her clients' and her industry that has propelled her to offer these free resources. The information she shares generously is information that can transform the success of one's site if followed.
Not only does Lori serve as a top level social media marketer, through her social media agency, Rev Media Marketing, she has been able to not only market but effectively drive the vision and direction for the entire industry. Josh Jenkins-Robbins of Treehouse Search Engine Marketing states, "Lori is a powerhouse! Her creative vision and passion for her work are second to none. It's rare to find a person with her level of excitement and effectiveness all wrapped up in one package."