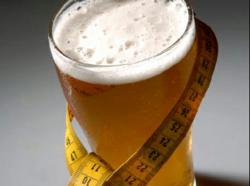 The worst? A margarita- no nutritional benefits and a huge helping of sugar!
(PRWEB UK) 19 September 2012
1. Red Wine
Notorious for giving you a hangover, red wine contains a special weight loss antioxidant called resveratrol. This is found in the skin of red grapes and studies show that those who consume a glass of red wine each day as part of a balanced diet lose an extra couple of pounds per month. Alternatively you could just eat the red grapes themselves!
2. Vodka
Shown to reduce stress and fight common illnesses, Vodka is a good, low-calorie option for those on a diet. Make sure you mix it with a diet soda to prevent the calories from shooting sky-high.
3. Coors Light
With just over 100 calories per bottle, Coors Light is an ideal alcoholic drink on a diet. Preventing yourself from eating a snack during the day such as a chocolate bar or crisps will save you enough spare calories for a few Coors Light bottles at night. Accompany it with some dry roasted peanuts for a good mixture of protein and unsaturated fats.
4. Jack Daniels
It comes to no surprise that "Number 7" has little to no nutritional benefit. However, due to its low calorie content, it is a popular choice amongst dieters, especially in the colder months. Reports have also suggested how JD can provide you with plenty of Vitamin C and even fight off cancerous cells.
5. Bloody Mary
This drink can bring a plethora of health benefits mainly due to the lycopene found in tomatoes. This is an antioxidant that may reduce the risk of cancer, diabetes and even male infertility. Add some spices to your Bloody Mary to kick start your metabolism even further.
6. Guinness
The rumours surrounding Guinness are surprising. It is commonly referred to as the "thousand calorie drink." Far from the truth, some experts claim that Guinness can prevent blood clotting, improve your memory, result in stronger bones and even faster weight loss due to the immune-boosting antioxidants.
7. Champagne
This fantastic little sparkler has similar health benefits to red wine, including the ability to reduce your chances of heart-related problems. Just be wary of its strength (and cost!)
8. Rum
A lower chance of heart disease and a reduced risk of anxiety and Alzheimer's have been cited as some of the health benefits of rum. Be slightly wary of its calorie content due to its sugar based origins.
And the worst? A margarita- no nutritional benefits and a huge helping of sugar!
Remember, alcohol can be very harmful and hinder weight loss if not consumed in moderation. Always drink plenty of water after consuming any alcohol and try to match this like for like in terms of quantity.
If you would like a weight loss plan that allows for alcohol consumption then join Differ Diets where we will find a diet that suits all of your needs and requirements.