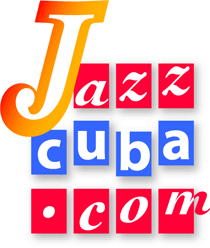 Our guests return home with memories for a lifetime! They have amazing experiences and establish enduring friendships with Cubans and tour mates.
Blaine, WA (PRWEB) September 19, 2012
Cuba Education Tours, the Cuban Institute of Music and five-time Latin Grammy Award winner Chucho Valdés invite you to the Havana International Jazz Festival.
Cuba Education Tours has announced their 2012 Havana International Jazz Festival Tour. The nine day tour will take place December 16 to 24. Participants will stay in the heart of Havana's entertainment district of Vedado at the four-star Hotel Presidente and experience VIP access to this ultimate celebration of music and culture.
2012 marks the sixth year Cuba Education Tours has been offering the Havana International Jazz Festival Tour. "Each year, it has grown in success and popularity," says Leonardo Hechavarria, a Cuban born tour planner for Cuba Education Tours. "This tour is all about sizzling music and rich island culture. Now that Americans can visit Cuba legally, our program has expanded even further to introduce them to the best the island has to offer."
Due to their impeccable reputation and long-standing relationships, Cuba Education Tours is able to consistently offer the lowest prices for quality Cuba travel. This economical tour includes a fully guided stay on the island, a complete schedule of engaging activities, chauffeured transportation, most meals and a Gold All-Access pass to the 28th Annual Jazz Festival. With this pass, you will have VIP access to the gala opening, closing ceremonies and all events in between.
While the Jazz Festival is at the heart of this tour, participants will have the opportunity to explore other aspects of Cuban life. "We work with Cuban professionals and organizations to ensure that participants have a truly authentic Cuban experience," says tour organizer Graciella Quiñones. "Each day is filled with visits to exciting places, meeting new people, and learning about island life. Whether it is walking through Old Havana, visiting a museum or urban garden, or having lunch with a local artist in his studio, participants will have the chance to ask candid questions of their Cuban hosts. We'll even have a mojito at La Bodeguita del Media, Hemingway's favorite café!"
This unique tour will also allow participants to intimately explore the importance of Afrocuban culture to the island. Music, dance, history, religion and folklore will be experienced first-hand through a visit to the Municipality of Regla as well as the Casa de África, a museum and cultural center in Old Havana.
According to Cuba Education Tours President, Marcel Hatch, the best part of the tour is the lasting connections participants form. "Our guests return home with memories for a lifetime! Not only have they had an amazing experience and gained a better understanding of our Caribbean neighbor, but they have built enduring friendships with Cubans excited to share their culture and way of life."
A detailed daily itinerary is available at JazzCuba.com
Cuba Education Tours ensures safe legal travel. Participants enjoy the services of a full-time guide together with a dedicated coach chauffeur. Its island staff is fluent in English and well versed in history, music and culture. They are eager to answer all questions candidly.
About Cuba Education Tours: Established in 1997, Cuba Education Tours has helped thousands of North Americans have an authentic Cuba experience. Their varied and economical tour packages are available for individuals, schools, businesses and religious and community groups. The organization's experienced Cuban, American, and Canadian staff is committed to ensuring an enjoyable, educational and hassle-free travel experience for each and every participant. Cuba Education Tours is recognized on the island as the foremost North American organization promoting friendship and understanding.