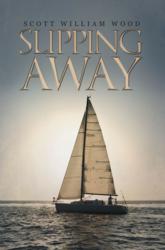 I have a deep-seated penchant for understatement and forbearance.
St. George, UT (PRWEB) September 20, 2012
While some people view taking a break to go see a movie as putting their real life on hold, communications specialist Scott William Wood sees escapism as a chance to regain balance and achieve clarity in life. Wood explores these themes in his new fiction, "Slipping Away," to provide readers with an entertaining story and a tool to reflect on their own lives, morals and values.
Based on the time he spent enjoying the natural settings of Vancouver, Canada while he lived there for 10 years, Wood develops his characters and plot to encourage readers to consider their place in today's hectic society.
"My experiences traveling and interacting with people internationally has added layers of insight and interest to the curiosity through which I see the world," Wood says. "I have a deep-seated penchant for understatement and forbearance."
Taking a close look at the human condition, Wood encourages his readers to face life's challenges head on, to remain positive in the face of adversity, to never give up on hopes and dreams, and to remember that people have the capacity to change at any stage in life.
Following a detective who retreats into solace in the coastal region of Vancouver, Canada to spend some time away from the professional world, "Slipping Away" combines elements of murder and intrigue, the strain of family relationships, personal redemption and regaining personal focus in life.
"Escapism is as necessary as water, I think, in this frenzied world we live in," Wood says. "A few moments living in someone else's life can reinvigorate."
Slipping Away
by Scott William Wood
e-Book, $3.99
ISBN: 978-1-45820-371-7
Available at amazon.com, barnesandnoble.com, abbottpress.com, kobobooks.com and other online booksellers.
About the author
Scott William Wood was born and raised in Montreal, Quebec, and he now lives with his wife of 37 years in St George, Utah. Wood and his wife have three children and nine grandchildren. Wood is both a creative writer and a commercial writer. He enjoys telling stories, hiking and is a 5K/10K runner.